Chambers Works Hosts 'Kids to Work' Event
5.31.13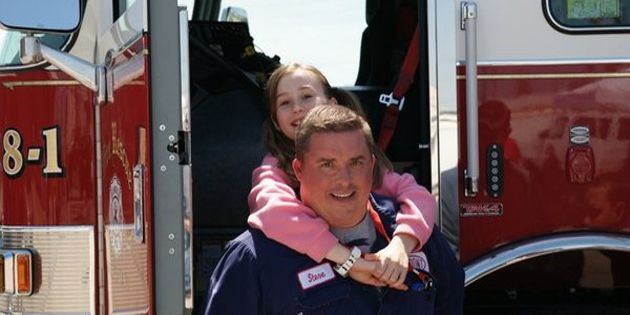 On April 25, DuPont Chambers Works participated in the national Take Our Daughters & Sons to Work day, hosting nearly 80 children and their parents, along with support of nearly four dozen employees.
The event consisted of a full day of events, starting with a safety orientation, plant history overview and comments from the plant manager, and ending with a live Fun with Science demonstration.
The children and their parents also toured the Pedersen Building labs and Wildlife Habitat, participated in a SafeStart® session, and viewed emergency response vehicles, including the site's new fire truck. Local volunteers from Pennsville Fire & Rescue also hosted a fire extinguisher demonstration and brought an inflatable fire safety house for the children, which the site recently donated to the community.
"This was a very positive, educational and fun-filled day not just for the children, but for everyone involved," said Marc Holman, plant manager, DuPont Chambers Works. "The kids had a wonderful time and I am very proud of all of the collaboration and employee engagement that helped to make this possible."