DuPont Wins PR SABRE Award for Innovative Food Security Index
5.20.13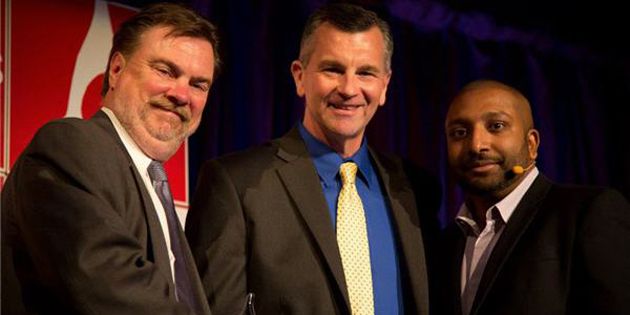 DuPont was recently honored at the Holmes Report's SABRE Awards, receiving the prestigious Gold SABRE for best Public Education Campaign, in recognition of the DuPont thought leadership efforts around global food security, and, in particular, the launch of the Global Food Security Index.

Starting in 2011, DuPont set out to establish itself as a leading global voice in the critical dialogue around the issues related to feeding the growing, global population. DuPont conceived of the idea for a dynamic scoring model that could assess the strengths and vulnerabilities of more than 100 different countries around food security issues, and commissioned the Economist Intelligence Unit, the research arm of the Economist Group, to create the tool.

On July 10, 2012, the Index was unveiled at launch events in Washington, D.C., Brussels, Sao Paulo, Santiago and Johannesburg. More than 500 influencers across government, industry, academia and NGOs attended the events. The global launch garnered significant earned media coverage and was supported by robust social media amplification, including live streaming video on foodsecurity.dupont.com. Since the launch, more than 15 country-specific Food Security Index "spotlight" events have been hosted by DuPont in all corners of the world. Additional events are planned in Turkey, Chile and several other countries for the remainder of 2013.

"This recognition is unprecedented for DuPont and is a major step in positioning our company as a pioneering thought leader in the food security space," said Anthony Farina, director of Corporate Communications -- Public Affairs, Engagement Reputation Management. "The Thought Leadership programs are a strategic imperative to driving business growth, and its ongoing success along with the external recognition from these awards, are truly a tribute to the collaborative, One DuPont spirit of the cross-team from the food/Ag businesses and Corporate Communications."

The SABRE Awards, from PR leader The Holmes Report, are the world's largest awards competition for the public relations industry. In March, DuPont was named first runner-up for Global Campaign of the Year at the PR WEEK Awards by PR Week Magazine and is a finalist in two categories, Reputation/Brand Management and Global Communications, at June's Silver Anvils Awards by the Public Relations Society of America.