Simonetta Rima: Creating Opportunities for Customers with Zytel®
8.3.17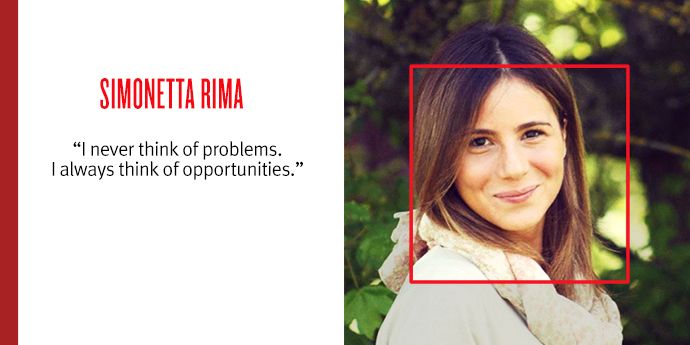 Born in the historical southern Italian town of Lecce, Simonetta Rima recalls being "always very curious, always asking a lot of questions and eager to change things, to make a difference in the world."
And changing things she certainly is. As an R&D chemist and technology leader for DuPont Zytel® — a family of high-strength, abrasion- and impact-resistant thermoplastic polyamide formulations more commonly referred to as nylon resin — Rima manages projects devoted to coming up with new formulations for real-world applications to add to the Zytel® portfolio. At 29 years old, Rima is already making a difference for customers and co-workers on her global team.
Rima is very proud of what she's done and learned in her two years at DuPont. "The idea for me to create something that does not yet exist is what excites me the most about my job," Rima says. "It's very motivating to know that I can develop material that will be used around the world, and that today someone in China is driving a car that contains a material I created."
Customer Explorations
Currently, Rima is involved with several development projects, at DuPont's European Technical Center in Meyrin, Switzerland. One of the things she likes most about her job is that these initiatives are primarily driven by customer needs. Rima's job is to work with customers and ask them questions like: What limits do you face right now? What would you like to do that you can't?
"It's always very exciting, because of all the possibilities that exist, and all the opportunities we can help our customers explore," she says.
For example, in DuPont's "metal replacement" program, Rima and her team are working on replacing metal automotive parts with plastic parts, which are usually more heat- and aging-resistant. "My goal with this program is to develop polyamides that provide consistent strength and stiffness, are easy to process, can maintain structural performance at high temperatures and resist corrosion, qualities metal can't always match" she says. She's developed an R&D prototype with higher stiffness and thermal resistance for customers' next generation engines. "We went to them, and said, 'could this be what you were looking for?'" says Rima. "They were excited and said, 'ah, yes, this could be it!'" They are currently testing it with customers. If it passes all of the customer requirements, it will go to the DuPont plant for scaling up.
The Right Chemistry
Rima's can-do attitude is contagious, and her personal enthusiasm ignites those around her. "I never think of problems. I always think of opportunities," she says. "Every time I talk to a customer, we're looking for opportunities to provide them with something they need that doesn't yet exist."
Rima says that everyone she works with tells her to "keep her enthusiasm." "And it's true that if you see me working, you'll see how excited I am, for even one new data point," she says. "I believe it's important to keep this passion always, to never let it go."
Such passion is important when you lead a team, she stresses. "You need to believe in what you are doing so that other people also believe in it. That's why I always try to keep enthusiasm at the highest possible level."