Measuring Innovation
2.14.17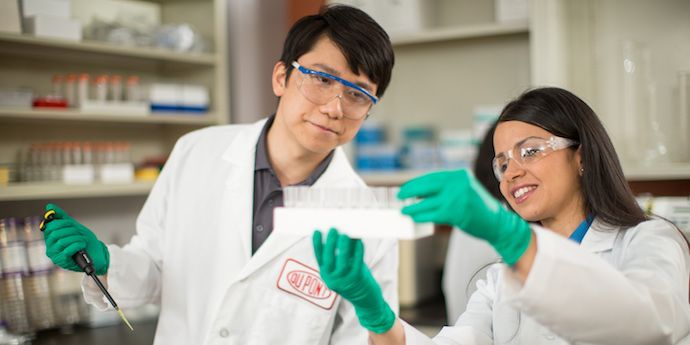 "You need an innovation strategy," advises the Harvard Business Review.
"A new era of innovation" is here, declares Forbes.
"Innovate or die," say a host of publications.
While everyone is quick to express the need for innovation, the surprisingly difficult question to answer is: "What precisely is innovation?" What are the qualities or benchmarks that demonstrate innovation? Do you simply know it when you see it, or can it be clearly measured?
The answer to the last question is a resounding if complex yes: it can be measured, but it requires an approach that captures all the subtleties that go into innovation.
Two of the foremost ways of looking at innovation are the yearly rankings put together by the Boston Consulting Group (BCG) and Clarivate Analytics. The first approach looks for insights from industry leaders who can identify developments before the rest of the world realize they're coming. The second approach identifies the Top 100 Global Innovators from a methodology that analyzes their patent data.
In tandem, the two rankings provide intriguing insight into how subjective and objective measures must be weighed to find the best pathway to innovation.
Strategic Partnerships
For more than a decade, BCG has asked senior executives in a wide range of industries around the world to rank the most innovative companies, and then vets those opinions against select financial metrics. In 2015, BCG revised its methodology. Instead of simply listing the most innovative companies, executives were asked to rank the most innovative companies within their industry (which accounted for 30% of the total ranking) as well as outside their industry (another 30%). The remaining 40 percent of the ranking was based on a simplified financial input, three-year total shareholder return (TSR).
Asking executives to rank companies in their own industry was predicated on the belief that the experts in a field often spot an innovative company before it becomes widely known. "The result, as we expected, is a more diverse list that includes more companies that don't market widely to the public but are nevertheless seen as highly innovative within their industries – and that are reaping the rewards of this capability," BCG explained.
In this year's report, BCG identified a dynamic trend — the highest-ranking companies marry the best of external and internal innovation practices, overcoming the resistance to innovations that were "not invented here." These companies, as BCG points out, have found ways to apply the benefits of the digital and data revolution to keep the innovation lifeblood flowing.
For example, 66 percent of strong innovations "very often" use strategic partnerships with other companies and 64 percent forge such pacts with academia to generate new products and ideas — three to four times the number of weak innovators who use these strategies.
DuPont was ranked 18th in BCG's survey this year. That was a 19-spot jump from the previous year, tying Facebook for the greatest rise in innovation. Consistent with the survey's findings, strategic partnerships have been fundamental to DuPont's approach to developing new products. For example, DuPont Performance Materials recently partnered with Purdue University and others to develop more flexible and less costly automotive components.
Jan Sawgle, a DuPont Performance Materials Project Manager, says the company sees "a unique commercial path…by leveraging the strengths of all our project partners."
Patents with Impact
The Clarivate Analytics 2016 Top 100 Global Innovators program, formerly the Intellectual Property & Science business of Thomson Reuters, analyzes patent information to identify the top Global Innovators using proprietary metrics related to patent filings, grants and citations. As Clarivate points out, "Governments, academia and industry use [patents] to inform policy decisions, track trends and for technological and commercial intelligence purposes."
As one might expect, the analytics company uses a data-driven approach in compiling its rankings. All organizations with 100 or more patented new inventions from the most recent five years are analyzed. Clarivate's analytical tool provides insight into the scientific research on which innovation is based going beyond merely counting the number of patents, which sheds light on only one aspect of innovation. In addition, Clarivate assesses success, globalization and influence" of the patents by measuring:
Patent-grant success rate,
The number of "quadrilateral" patents (those granted in China, Europe, Japan and America) as an indication of the patent holder's value for the patent in major world markets, and
How often patents are cited by other organizations in patenting their own inventions (invention influence).
"With the increasingly cross-border nature of communication and business activities, what happens in one country is important for the overall business organization," explains Douglas Muzyka, Senior Vice President and Chief Science & Technology Officer, DuPont, which has made Clarivate's Top 100 list for the past six years — every year since the list was created.
DuPont's latest innovations include a new conductive ink for digital printing, detergent enzymes that renew and protect consumers' favorite garments, and customizable probiotics that improve people's health. The diversity of these products reflects a "significant trend" Clarivate identified this year in that innovative companies are diversifying both their R&D budgets and the technology categories in which they are filing patents.
With the emergence of the Internet of Things, previous boundaries of where company's products could be applied are quickly changing. The best innovators are changing the rules, forging new partnerships, and ensuring that their intellectual property is protected around the world. So, not coincidentally, it can enhance the world's scientific knowledge to address critical global problems.