Dr. Henry Bryndza Works to Find Sustainable Chemistry
3.17.16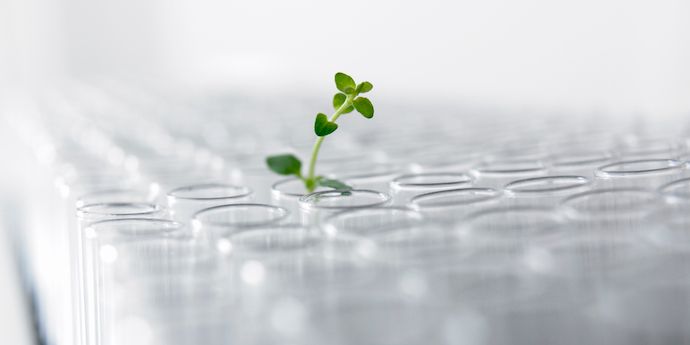 "If you want to change the world today, be a green chemist," Dr. Henry E. Bryndza, global technology director, DuPont, told attendees during a plenary awards symposium at the recent 251st American Chemical Society National Meeting. "The opportunities are enormous. With the right capabilities, focus and courage you can literally change the world."
Dr. Bryndza's talk, "A Journey to Sustainability," focused on the role of R&D in improving businesses by making them more sustainable and gave examples of developments in renewable materials at DuPont. The title also nicely describes the arc of his professional life.
Long dedicated to both innovation and the environment, Dr. Bryndza has worked extensively throughout his career to create chemical products and processes that reduce, and even eliminate, the generation of hazardous substances. "It is more important than ever to create safer, more environmentally sustainable chemicals, materials and processes," he said. "We're talking about the transformation of our supply chains."
From Bio Sciences to Advanced Materials, Titanium Technology to Industrial Polymers, Dr. Bryndza has focused on creating sustainable products. His prior positions at DuPont include global technology director for Performance Polymers; technology director, DuPont Central Research & Development; and technology director, Chemical Solutions Enterprise. He led initiatives in developing more sustainable products, including those in biofuels, bio materials, and bio specialties with a focus on applications development.
"Transforming our businesses to more sustainable footprints requires a portfolio of approaches," says Dr. Bryndza. "At DuPont, our current research is helping customers become more sustainable with solutions ranging from developing lightweight polymers and composites for improving fuel efficiency in cars to fully renewable polymers for diverse applications."
Dr. Bryndza talks about the excitement of working collaboratively at DuPont to apply "insights to product development and make a positive difference for people and our planet." He joined DuPont in 1981 after receiving his Ph.D. in organic chemistry from the University of California, Berkeley, and a B.S. in chemistry from MIT.
In recognition of Dr. Bryndza's outstanding leadership in "ushering in a new era of improved, environmentally sustainable production for renewably resourced materials," the American Chemical Society recently honored him with the 2016 Earle B. Barnes Award for Leadership in Chemical Research Management.
Dr. Bryndza's concern for the environment runs deep. Shortly after arriving at DuPont, he became — and remains — active in the Tri-State Bird Rescue & Research Inc. a Delaware organization. As chairperson of its Research Program, he supervised ongoing research in surfactant efficacy in the removal of petrochemicals from feathers of oiled birds.
"Good environmental stewardship is a good investment and it's also good business practice," Dr. Bryndza reflects. "It is the right thing to do from every dimension." And, it's one step closer toward changing the world — for the better.