DuPont Scores 100% on Equality
5.11.16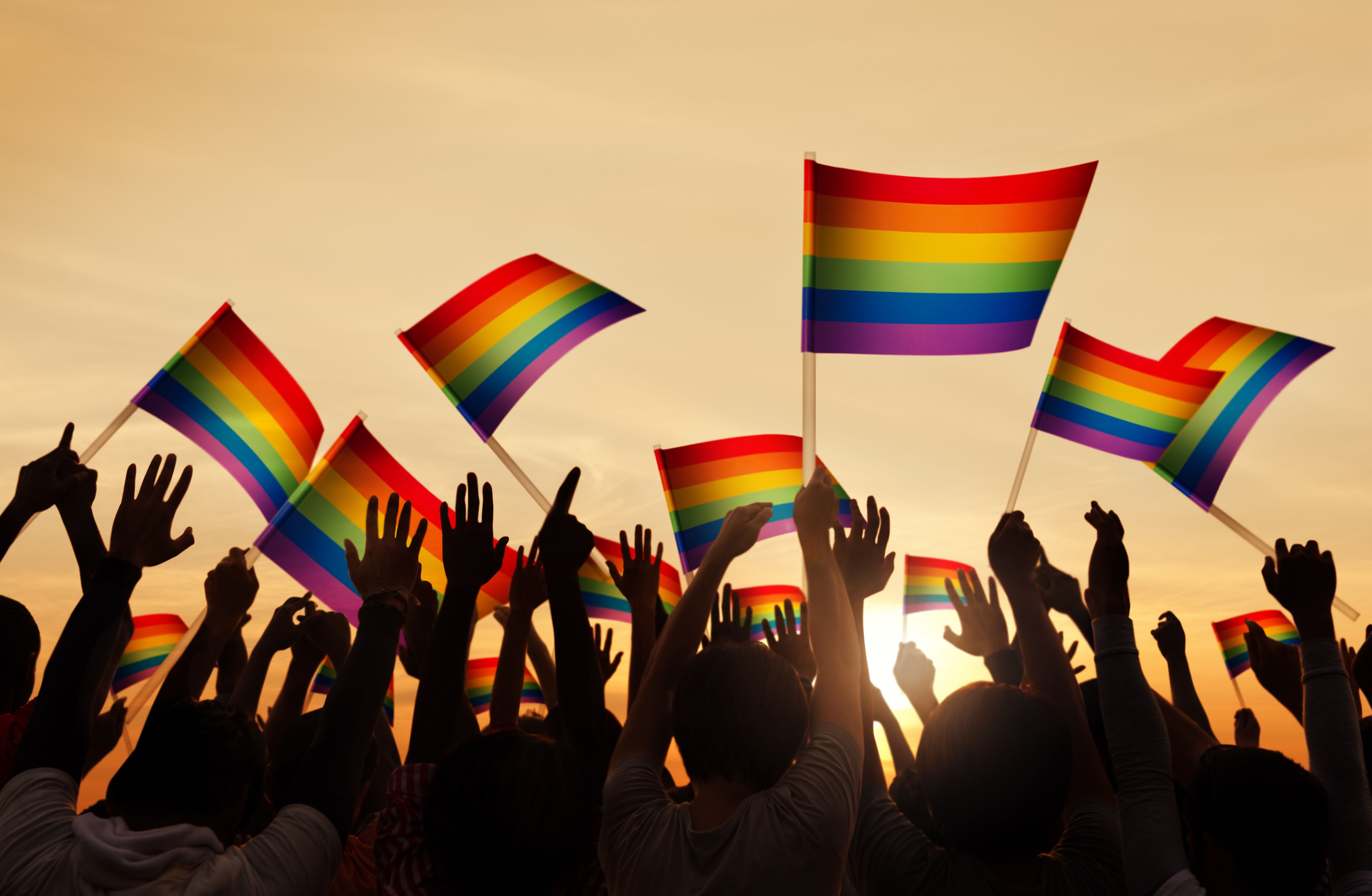 The Banner of Equality Flies High at DuPont
For the ninth time, DuPont was recognized by the Human Rights Campaign (HRC) as a best place to work for lesbian, gay, bisexual and transgender (LGBT) equality. DuPont was one of the 407 companies that scored 100% on the 2016 Corporate Equality Index (CEI), the benchmarking tool on corporate policies and practices pertinent to LGBTs. The HRC held its 2016 awards ceremony at the Time-Warner Center in New York City last month.
"HRC continues to raise the bar on workplace equality and, every few years, they add new standards to ensure companies are doing the same," said Kirsten Mucha, co-chair of BGLAD [Bisexuals, Gays, Lesbians, Transgenders and Allies at DuPont]. "This year, new questions looked at non-discrimination policies and practices beyond the U.S., philanthropic giving and supplier standards. Even with these new hurdles, DuPont was able to rise to the challenge and earn a perfect score."
While there have recently been significant advancements in LGBT equality in the U.S. and around the world, people within the LGBT community still face discrimination, persecution and violence. Same-sex activity is punishable by death in 10 countries, and 75 countries criminalize same-sex relationships. Even in the U.S., we are beginning to see numerous legislative actions that impact the human rights of people within the LGBT community.
"We have come a long way, but still have a long way to go for full worldwide equality. As employees of DuPont, this is one thing that we do not have to worry about in the workplace," said Brian Germann, co-chair of BGLAD. "We should all be proud to work for a company that cares about equality and inclusion in its workforce."
Workplace equality is not a new concept for DuPont. In 1991, employees chartered BGLAD as an employee resource group focused on workplace concerns important to LGBTs and allies. Through the years, in collaboration with Human Resources, Government Affairs and others …
Benefits and policies were revised to ensure equity for LGBT employees and domestic partners.
The non-discrimination policy was updated to include sexual orientation (1992) and gender identity/expression (2006).
DuPont publicly announced support of marriage equality (2013).
2015 was a notable year for workplace equality at DuPont. In addition to earning 100% from HRC, DuPont …
Was one of 379 companies that signed an amicus brief in support of marriage equality in the U.S.

Became a corporate partner of the National Gay & Lesbian Chamber of Commerce (NGLCC).
Hosted an LGBT Forum for top companies in Brazil.