Funding the Energy Revolution
11.19.15
Build a better mousetrap, the old adage goes, and the world will beat a path to your door.
But who funds the initial research into that better mousetrap?
If it's energy-related, it's the Advanced Research Projects Agency-Energy (ARPA-E), a six-year-old organization created within the U.S. Department of Energy to provide structure and support to fledgling scientific ideas across the country. Its goal? Find the most innovative ideas about generating, storing and using energy—scientific hunches that might transform energy use in this country for decades to come—and help them get off the ground.
ARPA-E Director Dr. Ellen D. Williams addressed DuPont scientists and engineers recently as the keynote speaker at DuPont TechCon 2015, the company's annual internal gathering of scientists, engineers and business partners.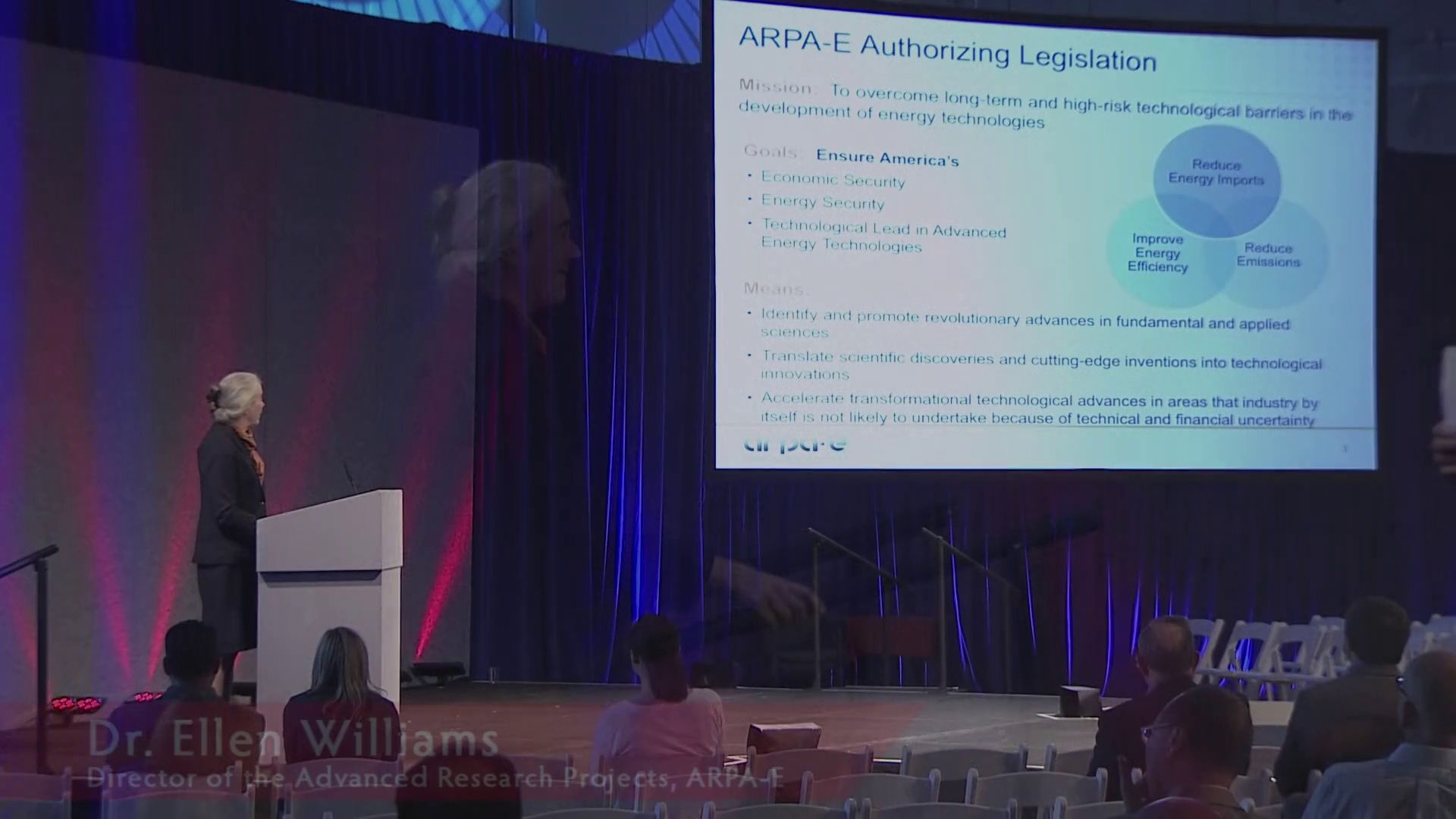 Since its inception in 2009, ARPA-E has invested $1.1 billion across more than 400 projects with corporations, universities and public-private partnerships exploring new ways to reduce energy use, modernize the energy infrastructure and transform energy sources. Many project teams begin with little or no commercial experience, and 30 of those projects have now graduated into start-up business, Williams proudly pointed out.
With a doctorate in chemistry and more than two decades of teaching university-level physics and engineering, Williams demonstrated her command over scientific complexity when she laid out some of ARPA-E's most exciting current programs in lightweighting, algorithmic grid optimization, and carbon capture technology.
But she was plainspoken and straight-forward when asked how ARPA-E chooses which projects it funds: "Our philosophy for selecting programs is to select the most brilliant people we can, bring them into the [ARPA-E] team and empower them to pick the best ideas."
However, Williams cautioned, ARPA-E doesn't fund brilliance for the sake of brilliance. "For every program we consider, we always ask 'If it works, will it matter?'" she said.
To punctuate the point, Williams described a team of academics who had an idea to artificially recreate the amazingly frictionless surface of the carnivorous pitcher plant, whose leaves, when wet, are so slippery insects cannot escape; instead, they fall into the plant's cupped leaves and are digested as food. In partnership with ARPA-E's Technology-to-Market advisors, the team was able to take that brilliant concept, identify commercial applications for their novel technology and successfully spin out a new company.
With a portfolio spread across transportation fuels, energy storage, building efficiency, solar energy and distributed electric generation and grid usage, ARPA-E is dedicated to developing and accelerating transformational innovations that aren't yet ready for the private sector, Williams told the DuPont audience.
"Our portfolio supports evolving unconventional approaches to energy challenges," Williams said. "We create a portfolio that comprises a wide variety of technologies, and then let them compete with each other to see which works best."