E.I. du Pont… Farmer?
10.11.16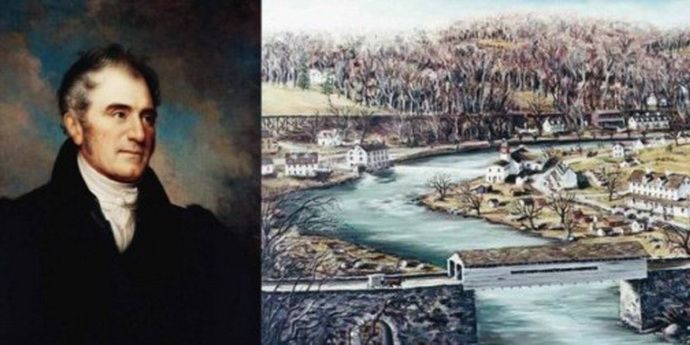 History regards DuPont's founder E.I. du Pont as chemist, engineer and entrepreneur. Indeed, it was that combination of skills and knowledge that in 1802 laid the groundwork for the company that bears his name and which continues to thrive more than two centuries later.
But before he was an industrialist, E.I. du Pont was a farmer. Prior to emigrating to the U.S., the du Pont family had a farm near Nemours, France. He had a deep understanding of agriculture, livestock and plants. His career path led him to Essonne where he learned the art and science of making black powder.
However, he never lost his love of the natural world. At one point, he even considered leaving his job at Essonne and signing on to the French navy as a naturalist! In the two years before he left for America he studied botany in Paris, and on his French passport he listed his occupation as "botaniste."
A passion for nature
After coming to America, he continued to harbor a dream of one day returning to France and securing a post in the French Government's Administration of Forestry. Throughout his life, he found time to roam Delaware's woodlands, collecting seeds to send back to botanists and foresters in France. He was fascinated with cross-breeding, and he conducted experiments in hybridization.
Of the 65 acres along the Brandywine River that he purchased to site his black powder mills, 40 percent of the land was used for agriculture. Willow trees branches were harvested as a sustainable source of wood for charcoal, a key ingredient in gun powder. The horses, mules and oxen that pulled the powder carts grazed in nearby pastures. E.I. introduced Merino sheep to the region and supplied wool to local woolen mills. He was especially proud of his garden, which by the 1820s was a little over two acres in size. He cultivated peach and pear trees, flowers, herbs and vegetables, and grapes for winemaking.
A celebration of farmers
National Farmer's Day is observed annually on October 12th as a day to pay tribute to all farmers throughout American history. No doubt E.I. du Pont would be impressed and delighted to know that the company he founded today counts among its many businesses, seeds and agricultural products — global markets that will continue to play a major role in our future.
Jill MacKenzie of Hagley Museum and Justin Carisio, CEO Speechwriter and Company Historian, contributed to this article.