100 Days of 100% Renewable Energy in Costa Rica
10.20.16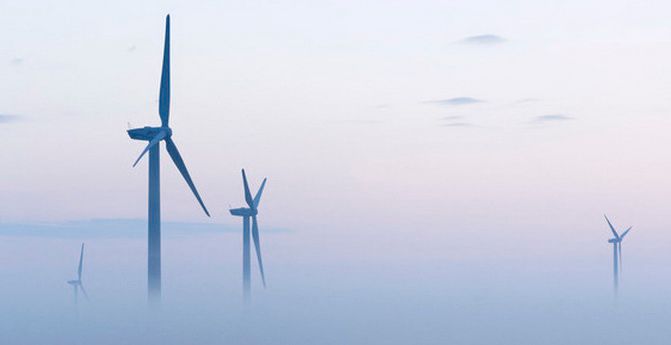 As more than 2 million annual tourists can attest, Costa Rica's dense rain forests and idyllic beaches can take your breath away. Visitors are also drawn to the country's remarkable wildlife; they snap photos of giant leatherback turtles, jewel-toned birds, and four species of monkeys, as well as the gentle tree sloths that the country is famous for. Given this, it's probably no surprise that Costa Rica's government has set aside about 25 percent of its land area as national parks and other protected areas.
Recently, the nation has gone even further in protecting its environment — and that of the rest of the world as well — by using entirely renewable energy sources. Since early 2015, Costa Rica's 4.5 million citizens have relied largely on hydropower, with additional energy generated by geothermal, wind, biomass and solar sources. The country aims to be carbon neutral by 2021.
A Small Example with Large Potential
Though Costa Rica's relatively small population and absence of major manufacturing industries mean that it has minimal energy needs, the nation may still prove to be a role model for other countries. Costa Rica's lead looks more and more realistic given the rapidly dropping cost of renewable energy sources like hydro- and solar power. Energy-generating solar panels have become more reliable and cost-efficient thanks to innovations like solar panel back sheets made from DuPont™ Tedlar®, which can extend a solar panel's useful life to more than 30 years.
However, there is still work to do, according to Douglas Muzyka, Senior Vice President and Chief Science & Technology Officer at DuPont, who notes that innovation is key to driving improvements in renewable energy. "As impressive as Costa Rica's achievement is, we are going to need relentless innovation in order for large economies to continue to scale up their use of renewable energy like solar. But this is an unmistakable market signal that there is more than just a challenge here. There is an opportunity, too."
A new article published in the science journal Nature posited that the cost of electricity generated by wind should drop by an impressive 24 to 30 percent by 2030, as turbines get taller in order to access stronger winds. With these changes and others, such as China's plan to add 80 gigawatts of solar power by 2020, in store, large-scale transitions to renewable energy are increasingly plausible.
"Renewable energy not only represents an enormous market opportunity," adds Dawn Rittenhouse, Global Sustainability Director at DuPont. "It's also a vital component of how we can achieve a sustainable future. By helping to offset fossil fuel-based sources of energy, solar and other renewable energy technologies can help in the fight against climate change and other environmental issues."