The Science Behind Lightweighting
12.4.13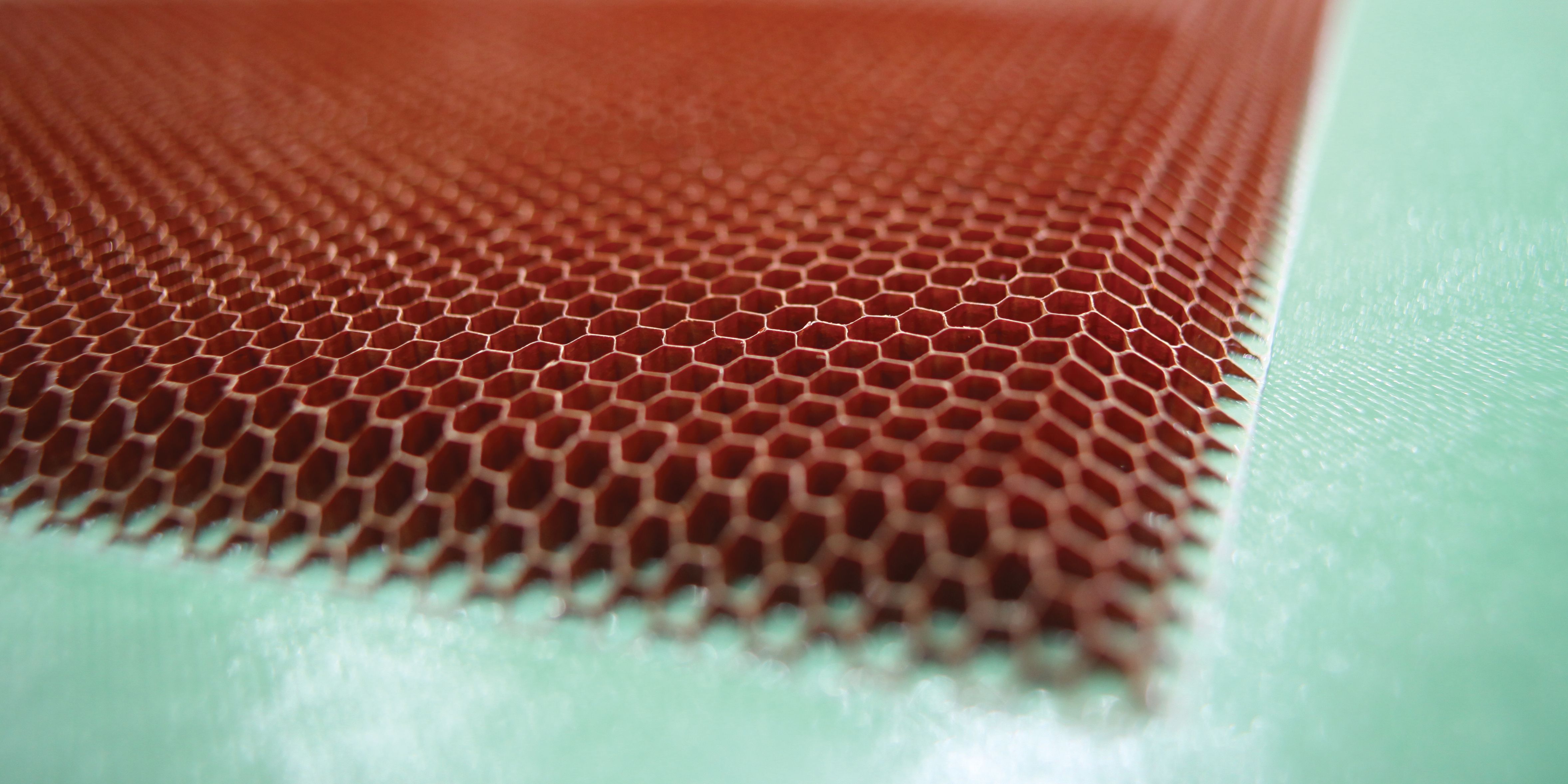 Less is More with High-Performance Materials
To some, the term "lightweight" conjures up the image of someone with little consequence or ability, unable to keep up with others in the same field. For the scientists at DuPont, the term lightweight means innovating the most advanced technologies and materials to provide energy-efficient, sustainable solutions.
At DuPont, "lightweighting" is the development of forward-thinking, high-performance solutions to significantly reduce structural weight, without compromising durability and sustainability. Lightweight structures enable cost-efficiency, energy savings and increased speed or distance potential. It is a concept well known to structural designers and engineers in all application areas, from laptops and bicycles to automobiles, buildings and airplanes. Reducing the weight of all of these structures can provide many advantages, including reduced energy consumption, better design, improved usability, and better coupling with new, multifunctional features.
Aviation
The Airbus A380, featured in the mini-documentary, "Light Flight," is the world's largest passenger jetliner able to carry 40% more passengers than the Boeing 747, yet it uses 15-20% less fuel, flies farther, and emits less CO2 per passenger—all due to lightweighting technologies. Twenty-five percent of the A380 structure is made from lightweight composite materials including DuPont™ Kevlar® and Nomex®. From idea inception to commercialization, the DuPont team has worked with aircraft manufacturers as they assess the market need for low-weight, high-strength materials and structures. They positioned Kevlar® to help them deliver the operating cost reduction, fuel efficiency and lower emission targets set by aircraft manufacturers and their customers, the airlines. Airbus and their suppliers have made Kevlar® in honeycomb composites a material of choice in existing fleets and future aircraft platforms.
Airbus A380 Facts:
· World's largest passenger jet
· 40% more passengers
· 15-20% less fuel consumption
· 25% of A380 structure is ightweight, composite materials
DuPont has been working with aircraft designers and manufacturers and their high performance materials and parts suppliers for more than 40 years to deliver stronger, lighter and safer aircraft. Recent advances include innovative lightweight Kevlar® and Nomex® that enable the design of wide body aircraft. These planes are bigger and lighter thereby becoming more efficient in transporting a higher number of passengers per flights and lowering fossil fuel consumption.
The challenges facing aircraft manufacturers to deliver more fuel-efficient aircrafts will continue to drive the content of high-strength materials and structures to higher levels, possibly exceeding those of the Boeing 787 and the Airbus 350, which have more than 50% of their structures made from composites. DuPont materials science is well positioned to help aircraft manufacturers meet this challenge.
The newest development is DuPont™ Nomex® XF, the latest solution to lighten the weight, while providing a flame barrier of thermal insulation blankets that can be used in aircraft applications such as fuselage thermal liners and cargo liners. In addition, air cargo containers can be designed to use both Kevlar® and Nomex® XF and provide both fire resistance and weight savings.
Automotive
DuPont is putting science to work on vehicle weight reduction by discovering and developing lighter-weight alternatives to metal—materials that can withstand the intense heat, the aggressive chemicals, and the high pressures in constant play within automotive engines. Vehicle weight reduction saves energy, minimizes brake and tire wear and, perhaps most welcome, cuts down emissions. Using lightweighting technologies on vehicles is directly linked to lower CO2 emissions and improved fuel economy. The benefits of even modest vehicle weight reduction are significant: reducing an automobile's weight by a mere 50 kg (110 lbs) reduces up to 5 g of CO2 /km and increases fuel economy by up to 2%.
Replacing metal parts with parts engineered from DuPont high-performance polymers is one proven strategy for vehicle weight reduction. Built to withstand the usual automotive rigors, lightweight DuPont™ Zytel® PLUS nylon resin can handle protracted exposure to hot oil, hot air, calcium chloride (road salt), coolants and other automotive chemicals. (DuPont won the 2010 SPE Most Innovative Use of Plastics award for Zytel® PLUS.) Ideal for replacing metal parts in air ducts, lightweight DuPont™ Hytrel® TPC-ET thermoplastic elastomer has the flexibility of rubber, but the strength of plastic. DuPont™ Kevlar® aramid fiber reinforcement in tires can result in lighter tires and help reduce fuel consumption as Kevlar® weighs less than steel, yet it's five times stronger on an equal weight basis.
Marine
DuPont™ Kevlar® in marine composites helps provide an ideal balance of strength, stiffness, and lightweight properties for many marine applications. In patrol and service boats, higher speeds can be achieved by increasing engine power, but this option has the potential to be prohibitively expensive. Another way is to reduce weight by incorporating Kevlar® fiber reinforcement in existing laminate constructions or in new designs. Kevlar ® fiber can help reinforced hulls be lighter yet tougher and more damage-tolerant, and perform better under hydrodynamic fatigue loading.
Both DuPont™ Kevlar® high strength fibers and DuPont™ Nomex® flame resistant fibers have proven to be highly suitable for the construction of hulls, superstructures, bulkheads, and furniture that are both tough and durable.
The use of Kevlar® in leisure boats and for competition maxis, sailboats, and powerboats has gained wide recognition in the competition world. Sailboats (maxis) for participating in prestigious events such as the America's Cup, the Glove Challenge, and the Whitbread Cup, as well as numerous offshore world championship powerboats, have attributed their success to the use of Kevlar® and Nomex® fiber in the construction of hulls and superstructures (including Kevlar® in sails). If speed is the main criterion for using advanced composite materials, their resistance to tough conditions comes in a close second.
For more than 30 years, the transportation industry has embraced honeycomb composite made with DuPont™ Nomex® for its excellent strength-to-weight ratio, which helps to provide vital cost-effective benefits like energy savings and payload increases. Honeycomb composites made with DuPont™ Kevlar® entered the market about 15 years ago and proved to be the most efficient weight saving solution for the aerospace industry due to even higher specific strength and stiffness compared to DuPont™ Nomex® solutions.