Creating the Largest Thin-film Photovoltaic Rooftop in Hong Kong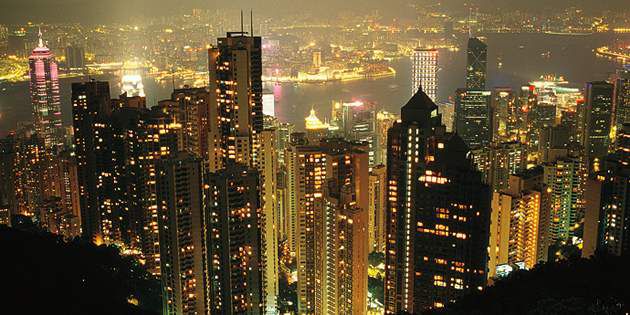 It's no secret that oil, coal, and natural gas supplies are quickly diminishing around the globe. The good news is the sun's power is free, reliable, and nearly inexhaustible. And when harnessed efficiently using new technology like thin-film photovoltaic, solar power presents a sustainable way for the world's population to break free from reliance on fossil fuels. DuPont Apollo is making great strides in this direction by collaborating with the Hongkong Electric Company to support the building and operation of the largest-ever thin-film photovoltaic rooftop project in Hong Kong.
The image caption is not restricted in its character count.
Photovoltaic cells have long been used to generate power by converting sunlight into direct current electricity without emissions, noise, or pollution. Through this collaborative, cutting-edge rooftop project, the science has reached a whole new level. Comprising 5,500 thin-film photovoltaic modules that can be integrated seamlessly as an architectural element, the installation generates up to 620,000 kilowatt-hours annually. That kind of output can power over 150 local homes, and helps offset about 520 tons of carbon dioxide, 2.9 tons of sulfur dioxide and 1.4 tons of nitrogen dioxide emissions every year. And, as solar intensity peaks in line with conventional business hours, the energy generated can be used immediately — reducing the building's power consumption and increasing savings.
DuPont Apollo made history by being granted the first project under the Shenzhen-Hong Kong Innovation Circle, a joint effort between DuPont Apollo and the two governments to help establish a strong solar energy platform in the region. This rooftop collaboration will accelerate the use of photovoltaics in Hong Kong for long-term benefits for the city and its residents.
Collaborators
DuPont Apollo
Hongkong Electric Company
CHALLENGE: Energy
INDUSTRY: Renewable Energy
LOCATION: Lamma Island, Hong Kong