The Science Behind Feeding Burgeoning Populations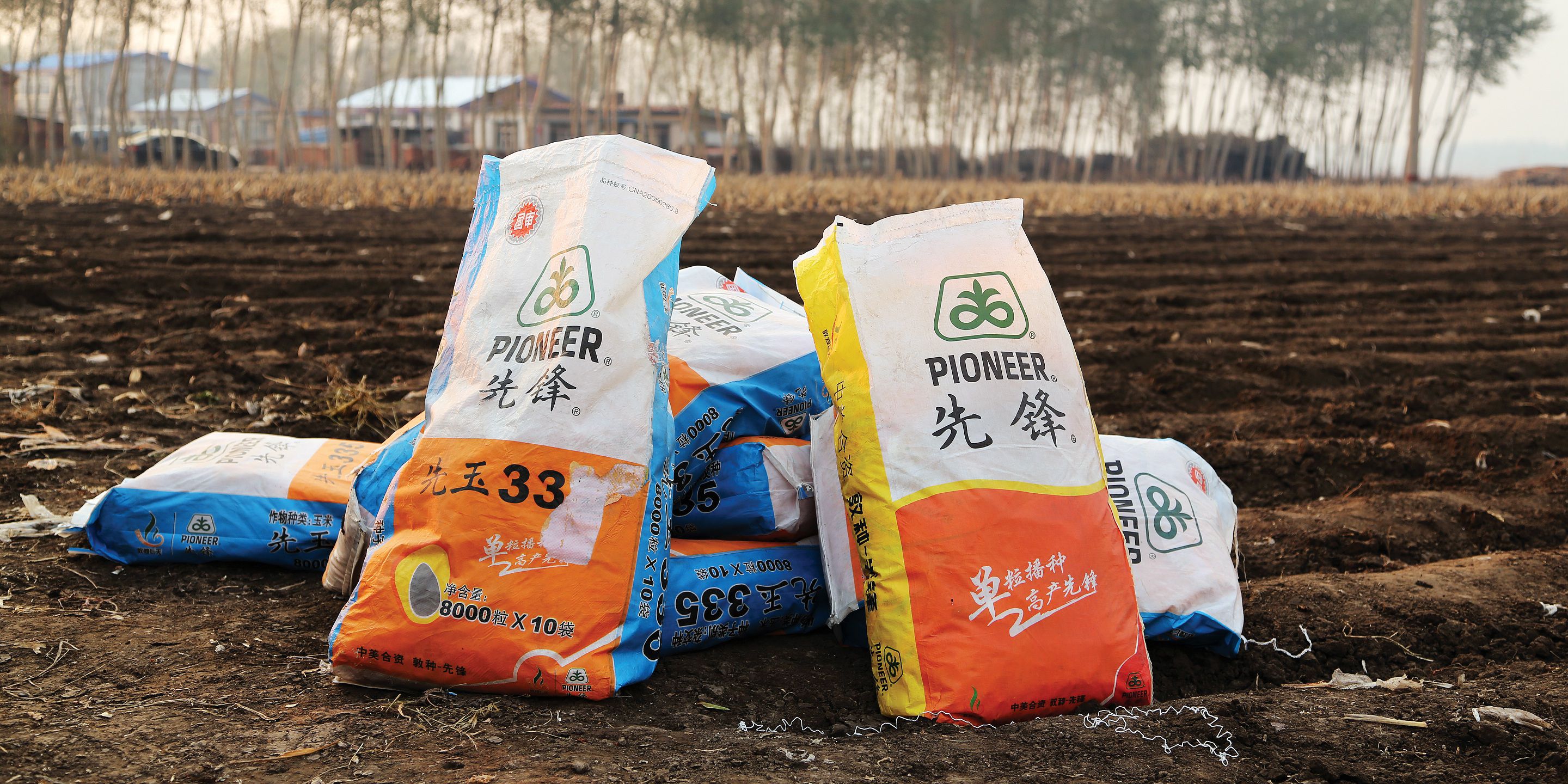 The UN's Food and Agriculture Organization calculates that approximately half of the world's hungry people are from smallholder farming communities, surviving off marginal lands prone to natural disasters like drought or flood. The UN also predicts that most future world population growth will be in less developed countries. As populations rates continue to grow around the world, government leaders and policy-makers are working persistently to devise new strategies for feeding their people.
Click here to download the PDF
China has become a role model to other developing countries that are in the process of becoming agriculturally self-sufficient in fundamental foodstuffs. Several years ago, China recognized that in order to have food security, they needed to address several critical challenges: food availability and affordability; nutrition and health; food safety; food waste; and sustainable agriculture.
To meet those challenges, China's government has engaged in an aggressive program to leverage breakthroughs in science and technology to create a sustainable food system for its population of 1.3 billion people. "Planting Prosperity," the mini-documentary, shows how China's government is collaborating with global companies such as DuPont to help local businesses thrive—from family farmers to livestock breeders to the manufacturers of the single-kernel mechanized planter. "Planting Prosperity" examines how education, outreach and knowledge transfer are vital to enhancing the productivity of China's farmers and strengthening the nation's ability to feed its ever-growing population.
China is home to nearly one in five of the world's population. Chinese farmers currently feed 20% of the global population using only 9% of the world's arable land. More than 600 million Chinese farmers work farms averaging less than 1.6 acres (0.65 hectares). Many of these famers use the same planting methods that have been used for thousands of years, often resulting in poor crop yields that also lack the micronutrients needed for good health.
Critical to China's food security are four guiding principles that are in the government's long-range strategic plan:
Innovative local solutions. Food needs to be grown and produced close to where it is most needed.
Collaboration. Private-sector companies and a broad range of globally and locally focused non-government organizations (NGOs) are collaborating with the government to find solutions that will increase production, reduce waste, fight disease, and deliver nutrition to those most in need.
Knowledge transfer. Agricultural and efficient food production know-how must be brought to people and places that need it.
Sustainable solutions. The food supply must expand in accordance with social, economic and ecological factors such as infrastructure, storage and waste, and water quality and preservation needs.
DuPont and its Pioneer seed business are committed to working with the Chinese to address their food security challenges, through collaborations with the government, academia and others in the industry, as well as working directly with millions of China's farmers.
As seen in "Planting Prosperity," DuPont Pioneer developed a better quality corn seed for China's farmers that had a more uniform seed size and higher germination rates. Pioneer then teamed up with a local machinery company to develop a planter that would enable farmers to mechanically plant evenly-spaced rows of single-seed hills, saving on labor and land and ensuring better crop yields.
Being able to afford modern technologies is new to many of these farmers. They are enjoying the ability to invest their profits back into their business and increasing their productivity and profitability.
China's national, public/private collaborative efforts to increase food security can serve as a model for other countries like India, Indonesia, and Brazil who are also faced with burgeoning population growth.
Affordability, Availability, Quality & Safety - Key Elements for Food Security
FACT: The world's population will grow by 150,000 people each day for the next 40 years.
FACT: To feed this growing population, the world will require a 70% increase in the supply of safe, nutritious food.
The consequences of hunger and malnutrition are so devastating, so multi-faceted, that no single country, let alone one company, has all the answers.
DuPont is committed to collaboration and to working locally to address the unique challenges of feeding the world.
That is why DuPont commissioned the Global Food Security Index (GFSI), developed by the Economist Intelligence Unit.
This first-of-its-kind, dynamic scoring tool measures the drivers of food security in 107 counties. It looks beyond hunger to the underlying factors affecting food security –affordability, availability, and quality and safety. The study employs an adjustment factor for food price fluctuations to recalibrate the risks countries face through the course of the year.