AnnaMaria DeSalva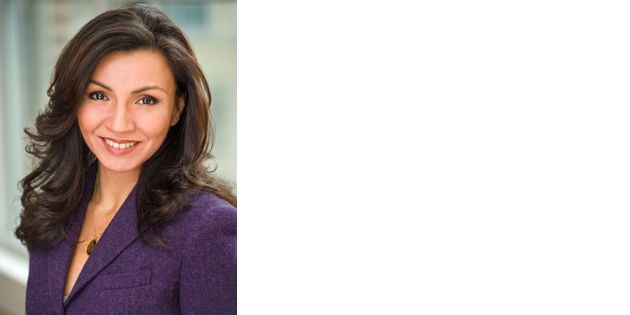 Vice President, Corporate Communications
Effective March 2014, AnnaMaria DeSalva becomes vice president, Corporate Communications for DuPont and the company's global chief communications officer. In this role, DeSalva will lead, develop and execute the company's strategic communications and brand management around the world. Currently, DeSalva is vice president, Corporate Affairs – Biopharma Innovation & Outcomes at global biopharmaceutical leader Pfizer, where she has served in senior communications roles for the last four years.
DeSalva joined Pfizer in November 2009 to build the company's corporate affairs capabilities in science and medicine and to advance its top corporate priority – 'fix the innovative core.' In this role, DeSalva drove the internal and external corporate affairs strategy for Pfizer's R&D restructuring and subsequent repositioning. A member of Pfizer's Senior Leadership Council, DeSalva has worked closely with executive leadership across key corporate priorities spanning reputation, enterprise strategy and change management, and key policy initiatives. She is a member of Pfizer's global leadership teams for Corporate Affairs and Worldwide Research & Development.
Prior to her work at Pfizer, DeSalva served for seven years in senior management roles at WPP companies, including as head of the global healthcare practice and member of the global management board at Hill & Knowlton, one of the world's largest public relations firms. At Hill & Knowlton, DeSalva re-launched the healthcare practice, more than doubling revenue and adding market-leading clients in pharmaceuticals, biotechnology, medical technology and the public sector. Previously while leading the global healthcare practice at WPP's GCI Group, DeSalva and her team swept top industry awards for public affairs strategy, including PR Week's Campaign of the Year and PRSA's Silver Anvil for Public Affairs Campaign of the Year. As the most senior healthcare adviser at these firms, DeSalva counselled chief executives and their leadership teams on key material issues and opportunities, including government investigations, major product recalls, launches of blockbuster technology products, new business models, compliance and quality systems, reputation and brand strategy. In November 2007, the U.S. Food and Drug Administration appointed her as the only healthcare industry executive to serve on its newly formed Risk Communications Advisory Committee.
Earlier, DeSalva spent six years in corporate affairs at Bristol-Myers Squibb, where she led public affairs for the company's global oncology business unit. She went on to direct strategic planning and international health programs at the Bristol-Myers Squibb Foundation. She began her career in strategic communications practice groups at Ogilvy and Ketchum.
DeSalva graduated with honors in English from The College of William & Mary, and has completed the Advanced Health Leadership Program jointly offered by the University of California at Berkeley and Pompau University in Barcelona, Spain, as well as the Harvard School of Public Health's executive education program in risk communication. She advises several non-profit organizations and serves on the boards of the Campaign to End Obesity, INMED Partnerships for Children, and Project Sunshine.
2/14
Click here for a downloadable image.