James C. Romine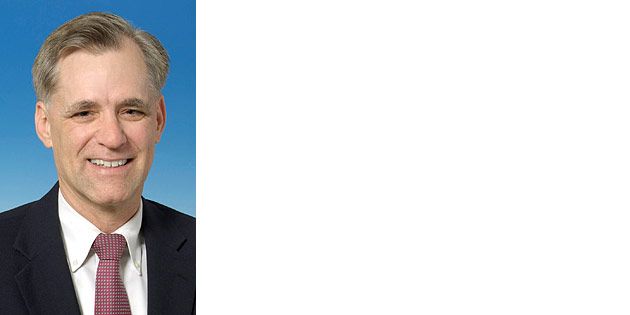 Vice President - Product Stewardship and Regulatory Affairs
James C. Romine is vice president of Product Stewardship and Regulatory Affairs (PS&R). He is the first senior executive to lead the company's functional competency for managing product stewardship and regulatory compliance in all markets and geographies. He joined DuPont in 1980 in Richmond, Va., as a research chemist in the Nomex® fiber business.
In 1982, he moved to the DuPont Fibers Department Pioneering Research Laboratory in Wilmington, Del., where he was a member of an advanced materials research team investigating biopolymers, ceramics, and metal-matrix composites. His first management position came in 1988 when he moved to Seaford, Del., to assume responsibility for the nylon textile technical group in support of new product development and manufacturing operations. Returning to the Experimental Station in Wilmington in 1993, he was appointed R&D manager for the polymer engineering group in the Central Research & Development Department. Under his leadership, a revolutionary new process for polymerization of polyester was invented and developed. In 1995, he moved to the Lycra® group as the global new product manager and oversaw the renewal of 80 percent of that business' worldwide product lines. Returning to Central Research & Development in 1998, he was appointed science director for Leveraged Information and Research Services and in 2001 assumed the leadership of Central Research's Materials Science and Engineering division. His three-year tenure in Corporate Plans began in 2005, where he oversaw numerous M&A and strategy development projects ultimately serving as the group's managing director before assuming his current position. He was named to his current position on Aug. 15, 2008.
Mr. Romine was instrumental in founding the Conference Board Product Stewardship and Regulatory Affairs Council and serves on the Boards of The Product Stewardship Society and The Keystone Foundation. He also serves as a trustee for the Kalmar Nyckel educational non-profit organization. He is a frequently requested speaker on topics that include product stewardship and product sustainability.
He received a B.S. in chemistry from the University of Missouri-Rolla in 1974 and a Ph.D. in organic chemistry from the University of Michigan in 1980.
10/14
Click here for a downloadable image