Susan M. Stalnecker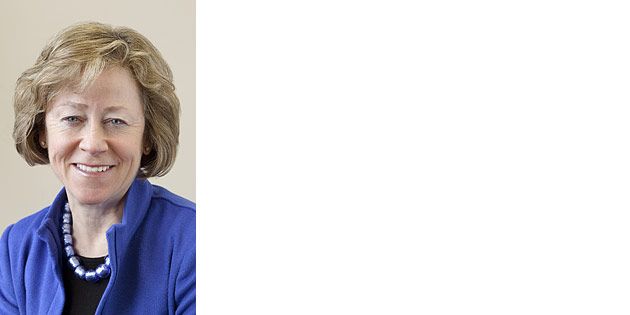 Vice President – Financial Strategies
Susan M. Stalnecker is vice president – Financial Strategies. She joined DuPont in 1976 and held various positions in the treasury division of Finance.
She was transferred to London in 1987 as director and treasurer of Conoco (U.K.) Ltd. In 1990, she returned to Wilmington and was appointed finance director, Agricultural Products.
In 1994, she was appointed finance director, Nylon North America. In 1995, she was appointed finance director, DuPont Nylon, Global & North America.
She was named assistant treasurer in 1997 and was appointed vice president of Finance and Treasurer in 1998. She was named vice president of Government and Consumer Markets – DuPont Safety & Protection in January 2003. From June 2005 to September 2006 she was vice president of Risk Management. She was named vice president, Finance – Treasurer in September 2006. In February 2012, she became vice president, Global Fixed Cost Infrastructure and in January 2013, she assumed responsibility for the DuPont Hospitality organization. In December 2014 she was named vice president of Financial Strategies.
Mrs. Stalnecker is a vice chair and member of the board of trustees of Duke University where she serves on the Executive and Compensation Committees and is chair of the Business and Finance Committee. She also is on the Duke University Health System board and serves on the Audit Committee. She is a trustee of the Christiana Care Health.
She was born in Roslyn, N.Y., and graduated from Duke University in 1973. In 1976, she received her MBA from the Wharton School of Graduate Business, University of Pennsylvania.
01/15
Click here for a downloadable image