Positioned for High Growth and Value
11.6.13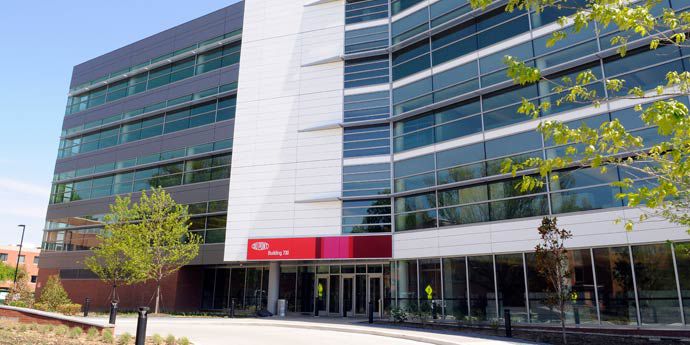 DuPont's recently announced separation of our Performance Chemicals segment definitively positions DuPont as a higher growth, higher value, less cyclical company. This separation will result in two strong companies with distinct growth and cash generation strategies and tailored capital structures and, as a result, drive substantial value. We will be sharing more details about Performance Chemicals and its prospects at a later time. Now, I would like to briefly introduce you to the next era of DuPont and outline how it will generate even greater value for shareholders.
Delivering Higher Growth, Higher Value
Over the past few years, we have deliberately upgraded our portfolio – acquiring Danisco, divesting Performance Coatings, and making the decision to separate Performance Chemicals – to position DuPont as a higher growth, higher value company, well equipped to drive revenue and profit growth through science-based innovation and our significant competitive advantages.
Now, our resources are fully focused on three priorities:
• Agriculture & Nutrition – extend our leadership across the high-value, science-driven segments of the Agriculture and Food value chain;
• Advanced Materials – strengthen our lead as a provider of differentiated, high-value advanced industrial materials;
• Industrial Biosciences – build transformational new bio-based businesses by combining our world leading science with expertise and resources from our Advanced Materials and Agriculture & Nutrition businesses.
DuPont is Uniquely Positioned to Capitalize on Significant Growth Opportunities
DuPont's businesses serve markets where the increasing demand for more and healthier food, renewably sourced materials and fuels, and advanced industrial materials is creating substantial growth opportunities. Our unique combination of sciences, proven R&D engine, broad global reach, and deep market penetration are distinctive competitive advantages that position us to continue capitalizing on this enormous potential.
No competitor has our combination of biology, chemistry, materials science, and engineering. All of our businesses benefi­t from our unique and broad portfolio of core technologies driving new product innovation and generating sales and margin growth.
• With 3,845 new patents issued in 2012 alone, we now have over 25,000 active patents worldwide, illustrating our strong track record of product innovation. This product innovation includes 2012 sales of $350 million of renewably sourced materials, and we are on track to exceed $900 million of DuPont™ Rynaxypyr® insect control product sales in 2013.
DuPont's global reach, market penetration, and trusted brand benefi­t all our businesses. Our presence in over 90 countries, with emphasis on rapidly growing emerging markets, gives us the ability to ­find new opportunities for existing products and create new customer solutions that can be leveraged across our businesses worldwide.
• We are opening up new markets for products from the Danisco acquisition and increasing margins by leveraging our global sales and marketing infrastructure.
• Our Agriculture business accelerates local market penetration for other DuPont businesses by capturing strategic fi­rst mover advantage in emerging economies.
• Our global science infrastructure – including laboratories, competency centers and customer-focused innovation centers – enables us to connect scientists across businesses and disciplines and deliver market-driven solutions.
Our Strategy is Working: Delivering Superior Results and Increased Shareholder Value
The work we have done over the past several years to improve our operations and enhance our portfolio has delivered superior results:
• Generated total shareholder return of 193% since year end 2008, compared to 116% for the S&P 500 and 101% for our proxy peers during the same period. (1)
• Consistently returned capital to shareholders, outperforming proxy peers by approximately 10% and the S&P 500 by approximately 18%. (2)
• Delivered cost reductions of more than $2.2 billion and cumulative working capital savings of $2.6 billion. (3)
• Increased segment operating margins from 10.9% in 2008 to 17.6% in 2012 and net income by more than two times, in both cases excluding the impact of the loss of our legacy Pharmaceutical royalty income. (4)
• Improved Agriculture's competitive position, gaining six points of market share in corn and over 10 points of market share in soy in North America since 2008.
Going Forward: Accelerating Growth, Driving Value for Shareholders
DuPont has reinvented itself many times in its 211 year history, and we are doing it again. By creating two strong, independent companies, the next era of DuPont will see our resources, talent, and science deployed to capitalize on the signi­ficant growth opportunities created by global population growth, economic development, and sustainability. Through innovation, execution, global reach, and continuous portfolio assessment, we will continue our track record of delivering value: accelerating the achievement of our long-term growth targets while delivering near-term value to investors.
I look forward to sharing our progress over the coming months as we work toward establishing two strong, independent companies and continue to build the value of DuPont.
Thank you for your investment.
Ellen Kullman
Chair of the Board & Chief Executive Officer
More information, including forward-looking statements and reconciliations of non-GAAP measures, is available on the Investor Center at www.dupont.com under "Key Financials and Filings."
For a print-friendly version of this shareholder update, download the PDF.
1 USD market-cap weighted. Assumes dividends are re-invested from 31-Dec-2008 to 31-Oct-2013. Proxy Peers consists of 3M, Air Products, Baxter Intl, Boeing, Caterpillar, Dow, Emerson, Honeywell, Ingersoll Rand, Johnson Controls, Johnson and Johnson, Kimberly Clark, Merck, Monsanto, Proctor and Gamble, Syngenta AG, and United Technologies.
2 Based on 2009-2012 annual total dividends and share repurchases as a % of average annual market cap. Calculations for Proxy Peers and S&P 500 represent an average of the annual median of the components as of each year end.
3 Timeframe: from 2009 to 2012.
4 Net income is de­fined as income from continuing operations after income taxes (GAAP), excluding signifi­cant items and non-operating pension & other post-employment benefi­t (OPEB) costs.