Reducing Our Environmental Impact through Green Chemistry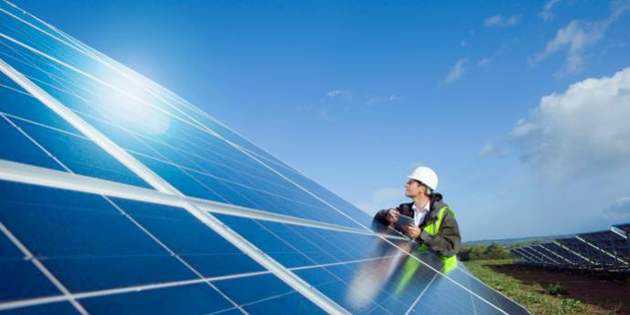 At DuPont, our commitment to developing green chemistry is a continuous journey where every step forward counts.
Along the way we have achieved many milestones, including the development of products that are kinder to the environment, enable consumers to use fewer resources, and help make life better.
Our journey began in 1987, soon after the Bruntland commission gave a classic definition of sustainable development: "Development that meets the needs of the present without compromising the ability of the future generations to meet their own needs." This definition became the foundation of DuPont sustainability efforts, and since then, sustainability has become a driving force in our company's growth strategy.
Refrigerants with Lower Global Warming Potential
A leader in refrigerants, DuPont has used green chemistry to help phase out CFCs by introducing a family of HCFC and HFC alternative products.
More recently, green chemistry led to a ground-breaking refrigerant innovation: DuPont™ Opteon™, the brand of refrigerants with the industry's lowest global warming potential (GWP) score.
We have recently commercialized DuPont™ Opteon™ YF automotive air conditioning refrigerant. DuPont™ Opteon™ YF has a global warming potential of just 4, which is 99.7% lower than the incumbent refrigerant, R-134a.
The broader family of DuPont™ Opteon™ refrigerants is undergoing extensive safety, sustainability and performance testing worldwide in order to support a complete range of mobile and stationary air conditioning and refrigeration applications.
More Sustainable, Higher-Performing Environmental Coatings
Our commitment to more green chemistry has also led us to reduce the environmental footprint of our fluorocarbon product manufacturing. Our new fluoropolymer processing aid technology is used to create environmental coatings and finishes, including Teflon® nonstick coatings and Capstone® fluorosurfactants.
With a more favorable toxicological profile and very rapid bioelimination, our fluoropolymer processing aid technology includes unique environmental exposure control technologies that reduce the potential for environmental release and exposure.
We can now produce fluoropolymer resins, along with end-use articles made from resins that contain extremely low to non-detectable residual processing aid content. Fluoropolymer coatings use any number of fluoropolymer resin compounds (principally PTFE), which have inherent long-lasting nonstick properties and, with advances in coating technology, are far more resistant to wear.
Safer, Cleaner Fire Suppression Systems
As a leader in fire protection for more than 50 years, DuPont uses green chemistry to develop safe, clean alternatives to water for the protection of high-value assets, such as those found in data centers, power plants, museums, railways, and airports. Our clean agent fire suppression products not only help maintain business continuity, they also protect people and are safe for the ozone layer.
For example, the DuPont™ FM-200® clean agent system protects some of the world's most critical and irreplaceable assets. FM-200® is in use today in over 100,000 applications, in more than 70 nations.
FM-200® does not deplete the ozone. The impact on climate change of HFCs in fire suppression applications is minuscule due to extremely low emission rates from fire protection systems, and is expected to remain a viable, sustainable, and environmentally acceptable solution for years to come.
Validating the Life Cycle of More Sustainable Solutions
DuPont is committed to sustainability efforts in all our operations. We follow best practices, and when available, adhere to guidelines that have been ratified or endorsed by third-party organizations. Our products undergo a Life Cycle Analysis (LCA) model that evaluates the environmental footprint of a product throughout its five-stage life cycle:
Raw materials production.
Product manufacture.
Packaging and distribution.
Consumer use.
End-of-life disposal.
Through a commitment to green chemistry, we are able to create innovative solutions that help people and the planet.
Innovation through Collaboration
The information provided on this website is for reference only. Always refer to the product labels for complete details and directions for use.