Creating Low VOC Paint with High Performance Properties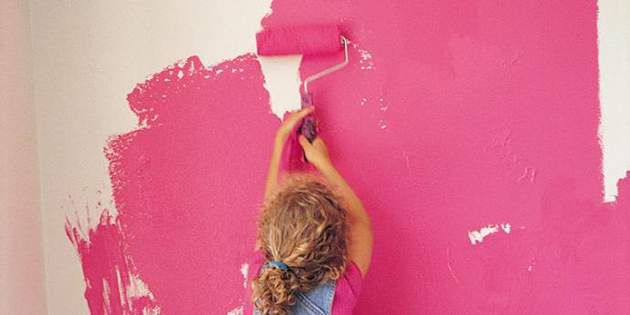 New mandates for low VOC paint present a daunting challenge to paint formulators, who need to develop cost-effective architectural paints with easy-clean properties.
For decades, interior latex paint performance has included improved hiding power, scrub resistance, and color acceptance properties. Easy-clean and stain-resistant paints are not only in demand by consumers, they can also extend paint service life and reduce recoat cycles for environmental protection. These benefits provide long-term value to society and future generations.
New Regulations and New Challenges for Low VOC Paint
To meet low VOC paint mandates, today's regulatory initiatives require new paint formulations. These regulations have forced paint formulators to overcome the additional challenges of poor wetting flow, foaming, block resistance, and stain resistance that result from reduced VOC content in paint.
Easy-clean washability has become one of the most difficult performance properties to achieve with low VOC paint. This is due to softer resins, lack of coalescent aids, longer film forming time, lower film forming temperatures, and overuse of surfactants and additives.
 
DuPont™ Capstone® Fluorosurfactants Brings Higher Performance to Low VOC Paint
Fortunately, DuPont™ Capstone® fluorosurfactants can create higher-performing paints that meet low VOC paint guidelines. Extensive new research conducted by DuPont scientists demonstrates that dosing the fluorosurfactants in both the grind and letdown stages unlocks their multi-functional benefits. This new formulation modification proved effective in both low VOC and VOC-free paints and coating applications. 
Compared to hydrocarbon and silicon surfactants, Capstone® fluorosurfactants dramatically reduce defects commonly encountered in low VOC and VOC-free paint applications.
Capstone® fluorosurfactants:
Reduce surface tension for easier application and eliminating surface defects.
Improve block resistance for white, pastel, and deep-based paints.
Improve substrate wetting and leveling of the coating.
Improve pigment wetting.
Enhance oily stain removal for better interior paint washability.
Resist dirt pickup for longer durability of exterior paint.
Reduce foam.
Extend open-time.
To bring popular, easy-clean, and stain resistant features to low VOC paint, include DuPont™ Capstone® fluorosurfactants in your formulations.
The information provided on this website is for reference only. Always refer to the product labels for complete details and directions for use.