Introducing More Environmentally Sustainable Fabric Treatment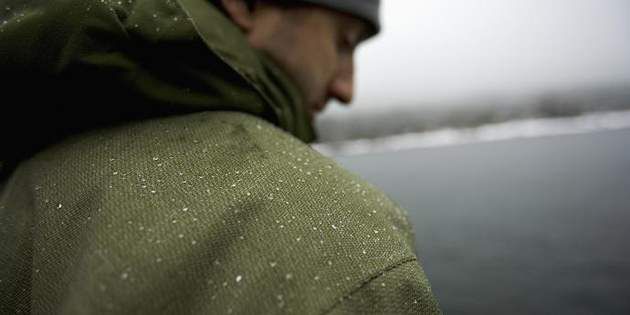 Durable, more environmentally sustainable fabric treatment is a vital component in many of today's garments, fabrics, and materials. Fabrics treated for repellency fight off dry soil, spills, and splashes, allowing liquids to bead up and roll off, and dirt to be brushed off easily. Durable water repellent extends product life cycles by protecting fabrics from the damages of staining and overwashing.
Product Stewardship Transition to Short-Chain Technology
Historically, durable fabric treatments have been developed with long-chain technology (a chain of eight or more fluorinated carbons). While long-chain technology has led to effective, durable water repellent, it may contain unintended byproducts that raise questions due to biopersistence.
As part of our corporate commitment to environmental stewardship, DuPont has developed short-chain technology that maintains the effectiveness of durable fabric treatment, while also offering a reduced environmental footprint.
Introducing DuPont™ Capstone® Repellents and Surfactants
The Capstone® line of surface protection products is based on more environmentally sustainable short-chain technology (six or less fluorinated carbons) that deliver superior performance, supported by extensive environmental, health, and safety testing. DuPont™ Capstone® repellent and surfactant products are manufactured using patented technology to minimize the presence of residual unreacted raw materials and byproducts.
Extensive studies show that, when used as intended, DuPont™ Capstone® repellent and surfactant products are safer for workers, consumers, and the environment.
A Challenging Transition from Long-Chain to Short-Chain Technology
Implementing a global transition from long-chain to short-chain technology has been challenging, as suppliers refit existing operations to incorporate short-chain technology.
Among those who will be affected are:
Chemical suppliers.
Dyes, finishes, and auxiliaries manufacturing and formulators.
Dyehouses, finishers, washers.
Garment-makers and finishers.
Retailers.
The transition to short-chain technology is inevitable, as more regulatory agencies require replacement of long-chain technology.
A Leading Voice in Bringing About Change
To help foster the transition to short-chain technology, DuPont is at the forefront of educating and collaborating across the supply chain about the environmental, societal, and business benefits of Capstone® repellants and surfactants based on short-chain technology. We're working with prominent brands, retailers, and others to make the transition to short-chain technology speedy, cost-effective, and beneficial to customers, workers, and the environment.
With more environmentally sustainable fabric treatment, DuPont puts science to work to help customers, while also contributing to social and environmental progress worldwide.
The information provided on this website is for reference only. Always refer to the product labels for complete details and directions for use.