Reducing Product Global Warming Potential for Sustainability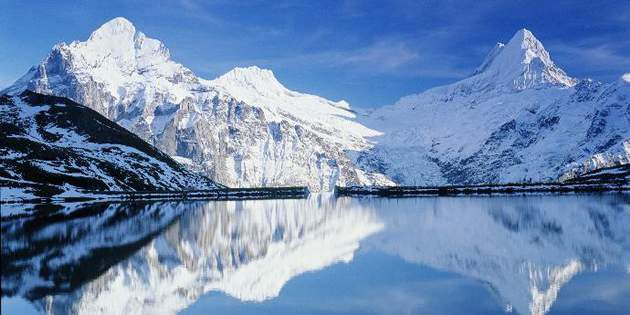 Creating products and services with low impact on global warming potential is a challenge all businesses face. In the fluorochemical business, DuPont is leading the way towards developing high-performance, cost-effective products with low global warming potential (GWP) that cause no potential effect on the ozone layer.
To better understand our efforts in environmental stewardship, it is important to take a closer look at exactly what global warming potential means.
Global warming potential (GWP) is a measure of how much a given mass of gas is estimated to contribute to global warming. It is a relative scale that compares the gas in question to that of the same mass of carbon dioxide (which, as a reference, has been assigned a GWP of 1). A GWP is calculated over a specific time interval, which must be stated to provide context and value for the GWP.
A Track Record in Protecting the Environment
As the company that pioneered much of the science that makes air conditioning and refrigeration possible, DuPont has a long track record of making the right choices to protect the environment. We were the first producer to announce the phase-out of CFCs and introduce a family of HCFC and HFC alternative products to help protect the ozone layer. And we continue to develop and enhance refrigerants and specialty products with low global warming potential (GWP) as we help our customers prepare for the next generation of fluorochemical solutions.
Environmentally Sustainable Solutions in Refrigeration
While demand for air conditioning and refrigeration continues to rise dramatically worldwide, we are committed to providing low GWP products.
Replacing R22 with ISCEON®
At DuPont, we are addressing refrigerant sustainability by replacing ozone-depleting hydrochlorofluorocarbons (HCFCs), particularly R22, with the ISCEON® 9 series refrigerants. These more environmentally sustainable refrigerants can be retrofitted into existing R22 equipment with a low investment in time, material, and labor. ISCEON® refrigerants have become the leading choice to replace R22 in refrigeration and air conditioning applications worldwide.
DuPont™ Opteon™ Refrigerants: More Environmentally Sustainable
Applying our leadership in science and technology, we've developed the newest innovation in more environmentally sustainable fluorocarbons: the Opteon™ family of lower global warming potential (GWP) refrigerants.
DuPont™ Opteon™ refrigerants offer the optimal balance of performance, environmental sustainability, safety, and cost for air conditioning and refrigeration applications.
The first of these refrigerants, DuPont™ Opteon™ yf, has already been commercialized for use in automotive air conditioning applications. DuPont™ Opteon™ yf has a global warming potential of just 4, which is 99.7% lower than the incumbent refrigerant, 134a.
The broader family of DuPont™ Opteon™ refrigerants is undergoing extensive safety, sustainability, and performance testing worldwide, as part of their development to support a complete range of air conditioning and refrigeration applications.
The DuPont CFC BuyBack Program (United States Only)
As a key element of its U.S. Refrigerant Reclaim Program, DuPont U.S. will buy back and responsibly destroy CFCs from U.S. sources, as part of the Refrigerant Revolution. Eligible refrigerants include: R11, R12, R113, R114, R115, R500, and R502.*
This program provides an opportunity for U.S. customers to return CFCs to a distributor of DuPont refrigerants. The CFCs will then be responsibly handled and destroyed by an EPA-authorized destruction company.
Benefits of participation include:
Competitive BuyBack rates based on CFC type, quantity, purity, and calculated at net weight**.
Streamlined process.
Recovery cylinders provided.
No disposal fee.
Freight prepaid.
Certificate of Destruction and Environmental Metrics.
Clean Agent Fire Extinguishants
As a leader in fire protection for more than 50 years, DuPont is a driving force in the development of safe, clean alternatives to water for the protection of high-value assets, such as those found in data centers, power plants, museums, railways, and airports. We pioneered much of the science that makes clean agent fire extinguishants possible. DuPont's clean agent fire suppression products not only help maintain business continuity, they also protect people and are safe for the ozone layer.
Today, a DuPont™ FM-200® clean agent system is an important part of an environmentally responsible fire suppression solution. Accepted and respected worldwide, DuPont™ FM-200® protects some of the world's most critical and irreplaceable assets. FM-200® is in use today in over one hundred thousand applications, in more than 70 nations.
FM-200® does not deplete the ozone. The impact on climate change of HFCs in fire suppression applications is minuscule due to extremely low emission rates from fire protection systems, and is expected to remain a viable, sustainable, and environmentally acceptable solution for years to come.
Our Next-Generation, Environmentally Stable Foam
Expansion Agent
DuPont offers a wide range of innovative foam expansion solutions for construction, refrigerated appliances, and food packaging.
In recent years, concerns over climate change have intensified. As a result, the industry is seeking foam expansion agents (blowing agents) not only characterized by zero ozone depletion potential (ODP), but also by lower global warming potential (GWPs) compared to those of the HFCs currently being used. In addition, the increased demand for energy efficiency also requires the FEAs to have low vapor thermal conductivity to produce foams with superior insulation performance. 
Today, we continue to lead the way in developing foam expansion technologies that provide greater environmental sustainability. DuPont Fluoroproducts has developed a new high performance foam expansion agent, FEA-1100, that is an environmentally sustainable and balanced option. FEA-1100 has zero ODP and low GWP. It is also non-flammable and a stable liquid at ambient temperature. Compatibility testing with plastics, elastomers, and metals indicate that FEA-1100 can be used in current foam manufacturing equipment with little or no modification.
FEA-1100 offers:
Chemically and thermally stable zero ozone depletion potential (ODP).
No impact to the ozone layer.
Very low global warming potential (GWP).
Reduced greenhouse gas emissions (GHGs) in two ways: FEA-1100 has a low GWP, and its higher R value in the same amount of insulation reduces CO2 emissions from energy use.
Non-volatile organic compound (non-VOC).
Insignificant to ground-level ozone formation.
With our ongoing effort to develop ever more environmentally sustainable fluorochemicals, we are maintaining our commitment to meet customer needs, while reducing the global warming potential of our products to minimize impact on the environment.
*Please note that this program is valid only in the United States.
** Net weight (typically 5%) after oil, water, residual, and other refrigerants and/or contaminants have been removed.
The information provided on this website is for reference only. Always refer to the product labels for complete details and directions for use.