Earn LEED® Certification Points with DuPont Surfaces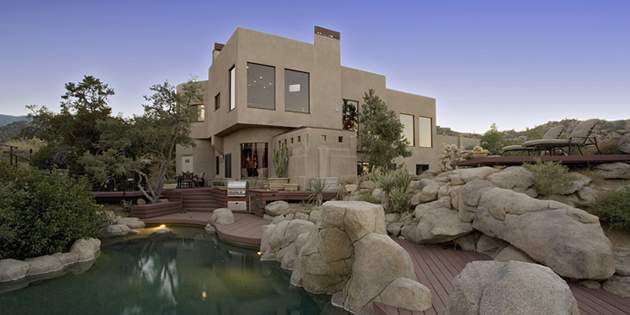 LEED® Certification Points
As a member of many environmental organizations, DuPont is working in partnership with other industry leaders to create a more sustainable world.
Both DuPont™ Corian® solid surface and DuPont™ Zodiaq® quartz surface offer high performance and environmental benefits that may help your project earn LEED® certification points under the LEED® Building Rating System™ developed by the U.S. Green Building Council (USGBC). For more information, please see Contributing to Sustainable Design and LEED®.
The Scientific Certification Systems
SCS for Recycled Content
Both the DuPont™ Corian® and the DuPont™ Zodiaq® Terra Collections are certified by Scientific Certification Systems (SCS) for stated recycled content. The DuPont™ Corian® Terra Collection contains at least 6% and as much as 20% pre-consumer recycled material. The DuPont™ Zodiaq® Terra Collection contains a percentage of post-consumer recycled content and has been approved as being eligible to contribute points toward certification of a building under the National Green Building Standard™ under the National Association of Home Builders.
NGBS Green Certified
Easy-to-Clean Surfaces that Help Keep People Healthy
The same qualities that make Corian® solid surface a preferred healthcare surface solution also make it an ideal choice for schools and food preparation facilities. Both Corian® and Zodiaq® are non-porous and do not promote the growth of mold and mildew when properly cleaned. With Corian® surfaces, there are no grout lines to catch dirt and bacteria. All colors of Corian® and most colors of Zodiaq® are NSF/ANSI 51 Certified for food contact. And they meet the certification standards of GREENGUARD for Children & SchoolsSM.
Low-VOC Emission Standards DuPont
Corian® and Zodiaq® meet or exceed current emissions guidelines* for volatile organic compounds (VOCs), hazardous air pollutants (HAPs) and are GREENGUARD Indoor Air Quality Certified®. Plus DuPont™ Corian® and Zodiaq® materials are nontoxic and nonallergenic to humans. Both surfaces are free of heavy metals and comply with the EU Directive 2002/95EC on the Restriction of Hazardous Substances (RoHS).

*Low-VOC emission standards have been established by the following organizations:
IARC (International Agency for Research on Cancer)
NTP (National Toxicology Program)
OSHA (Occupational Safety & Health Administration)
NIOSH (National Institute for Occupational Safety and Health)
ACGIH (American Conference of Governmental Industrial Hygienists)
CA Prop. 65 (California Safe Drinking Water and Toxic Enforcement Act of 1986, better known by its original name of Proposition 65).
CA OEHHA (California Office of Environmental Health Hazard Assessment)
NAAQS (U.S. Environmental Protection Agency (EPA) National Ambient Air Quality Standards)