Hospital Design featuring Corian® Interior Wall Surfacing
Scottish Rite Hospital, Dallas, Texas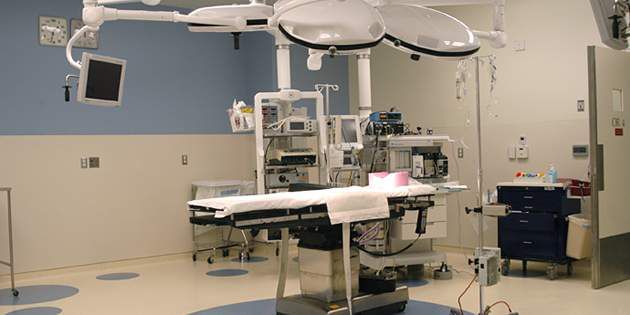 Architect: Jeff Haven-VP Architecture, HKS Dallas
Designer: Becky Leach, Senior Healthcare Designer, JKS Dallas
General Contractor: The Beck Group
Fabricator: DuPre Industries
Scottish Rite is applying DuPont™ Corian® solid surface in Festival to walls to reduce repairs and cleaning time. Applications include wainscoting in various aspects of hospital design, including operating rooms and hallways, public and patient room vanities, window sills, patient bed head walls, nurses' station desktops and walls, and food service facilities.
Margaret Taylor, Director of Facilities, Scottish Rite Hospitals for Children, proposed "We have significantly improved the appearance of the hospital and reduced cleaning and maintenance costs by using Corian®. Areas with Corian® look better than those recently painted. It seems like walls without Corian® show every impact with gurneys, carts and wheel chairs while the Corian® looks almost new."
Corian® solid surface has been 'hard seamed' into a continuous surface so there are no difficult to clean seam areas. The ¼" thick Corian® solid surface sheets are placed on top of standard metal baseboard transition strips. A line of DuPont silicone seals the Corian® to the transition strip.
Wainscoting of Corian® solid surface Festival is used in operating rooms to reduce cleaning time and increase potential OR room utilization. Corian® is non-porous and will not support the growth of mold or mildew when properly cleaned.