Your Residential Countertop Installation Explained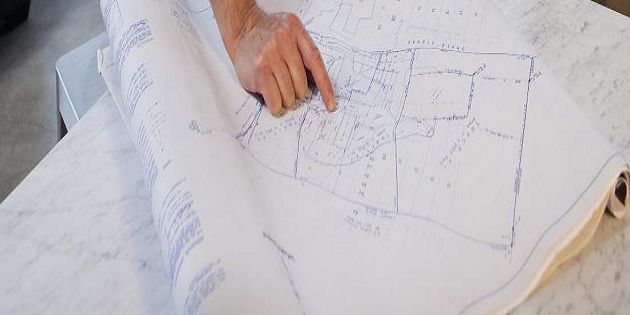 Here, you'll find information covering every essential of countertop installation — from budgeting time and money to finding a retailer.
On Budgeting Time and Money
Your Renovation Timeline — What to Expect
Typically, full renovations take 8-12 weeks to plan and organize and 10-14 days to complete. Countertops are generally one of the final elements to be installed. Remember, before your countertops are installed, your cabinets will need to be in place and your sinks and hardware should be onsite.
Invest in quality
The money you spend on high-quality surfaces is a long-term investment in the beauty of your home. You can always upgrade to finer appliances, but a countertop is the cornerstone of your kitchen. Thinking of the long-term value of a premium surface will help you avoid making decisions that will cost you more in the long run.
Evaluate Your Cabinets
It's a popular misconception that a kitchen renovation must inevitably involve replacing cabinets. The fact is, cabinets installed in homes today last significantly longer than the standard laminate cabinets of yesteryear. The good news is that your cabinets may actually be in fine shape.
Start with a Sketch
Sketch out your kitchen and bathroom surfaces and overall layout. Indicate the approximate location of your sink, refrigerator and stove, as well as the backsplash or any edge treatments or inlays. For more information on edges and inlays, click here. For bathrooms, sketch out the placement of your sink and vanity, as well as your bathtub, shower and wall surrounds
Measure your Kitchen Countertops
Wall-to-wall and ceiling-to-floor dimensions will guide your cabinet selection, including storage and placement considerations. Based on these dimensions and your sketch, you'll have a rough estimate of the surface area of your countertops, as well as any additional elements.
Measure your Bathroom Space
Space is one of the biggest concerns in the bathroom. Measure how far out each item protrudes, so you're certain doors and drawers can open properly. Be sure there really is space for everything you're planning, including the sink, tub, shower and vanity. Based on these dimensions and your sketch, you'll have a rough estimate of the surface area of the countertops.
Look for Beauty That's More than Skin Deep
Builders sometimes choose laminate countertops because they look good when newly installed, and are inexpensive. In a year or two, however, these countertops may begin to show their age.
Contact a Retailer to provide a price estimate based on your measurements.
To get an estimate from a retailer, you will need to provide your measurements and product/color selections.
If you are replacing an existing countertop, you may want to ask whether removing your old countertop is included in the estimate, or whether removal entails additional cost.
Measure Twice, Cut Once
Avoid costly mistakes by working with trained professionals. DuPont certified professionals will double-check your measurements and make sure that your surface is cut and installed to the exact specifications.
Locate a Retailer
DuPont surfaces are available through a network of trusted retailers, who are happy to provide one-on-one guidance throughout the purchasing process. These retailers work exclusively with a specially trained DuPont Certified Fabricator to ensure that your countertop installation meets the highest possible standards.
Use the Retailer Locator to find a supplier in your area.
Schedule a "Templating Visit"
The next step in the purchase process is known in the trade as the "templating visit." A DuPont Certified Fabricator will visit your home in order to finalize measurements, and discuss the position of sinks, cabinets, and any seams. Some retailers require a small deposit for the cost of this visit, which will be refunded when you purchase your surface.
Warranty
DuPont offers a 10-year residential limited warranty on its Corian® brand solid surface, and Zodiaq® brand quartz surface. For more information, click here.
The Countertop Installation Process
Installing your surface can usually be done in a day — and you can help speed the process by making your home ready for the new arrival.
Before Countertop Installation:
The day before installation, a certified professional will call you to confirm time of arrival.
Be sure to have your old countertop and sinks removed, and disconnect your cook top and appliances prior to installation.
We also suggest you schedule a plumber and electrician for the day following the installation, so they can reconnect plumbing and wiring as required.
For areas directly affected by the installation, cover the entryways and vents, to contain dust and debris.
Create a clear path through your home for easy access to the installation area, and for removal of debris.
Cover furniture and floors along this path, and in areas adjacent to the installation.
Don't forget to remove all items from the cabinets.Move all breakables, such as lamps, vases, mirrors, wall hangings, antiques or other valuables, from areas affected by installation work.
During Installation
On installation day, the Certified Fabricators will have everything they need to install your new countertop. To assure that the installation of your countertops is to your specifications, an adult over age 18 with authority to make installation decisions will need to be available during installation. For safety, keep children and pets away from the construction area.
The Certified Fabricator will install the countertop. (Note: Stone countertops have visible seams. Acrylic countertops have inconspicuous seams.) Once the countertops are installed, trained professionals will do the following:
Clean the immediate area and leave the job site in "broom-clean" condition.
Provide you with a card that explains care and maintenance of your new countertop.
Forward warranty registration to DuPont Surfaces.
We won't be satisfied until you are. You will have the opportunity to confirm the quality, fit and damage-free condition of your new countertop in writing.


A Note on Unexpected Site Conditions
In almost all cases, the final estimate you receive will accurately reflect the condition of the installation site, and it won't be necessary to adjust cost or schedule. Occasionally, however, we discover conditions (water or termite damage, electrical or plumbing problems) during installation that must be addressed before we can complete the installation. These conditions may require additional labor and materials.
After Installation
If properly cared for, your new countertop will give you years of good service. Please review the Corian® and Zodiaq® care and maintenance information.