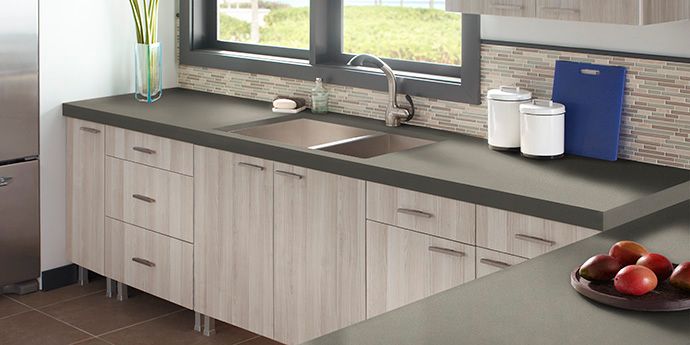 You'll discover design flexibility, versatility and a multitude of options with Zodiaq® quartz surfaces.
Zodiaq® can be used for a wide range of horizontal and vertical applications across all sorts of environments. It can be cut to exact requirements with complete precision. It is worked and installed using the same techniques and machinery as natural stone.
Designed with designers in mind, Zodiaq® is produced in large slabs, allowing for the creation of large areas and minimizing the need for sometimes distracting seams.
DuPont™ Zodiaq® quartz surface is available in:
All colors are provided in both 2cm and 3cm thickness.
Slab dimensions are 63" x 120"
*Slab sizes of some colors may vary, depending upon the manufacturing source.