Improve California Citrus Quality with Exirel® Insect Control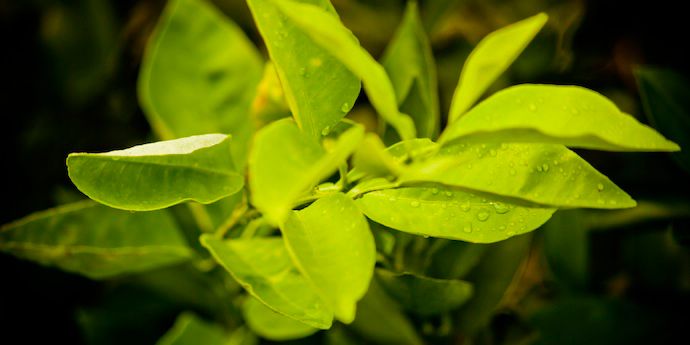 Citrus pests quickly reduce citrus yields and threaten long-term grove productivity. In Florida, Asian citrus psyllid (ACP), which vectors Huanglongbing (HLB) or greening disease, has resulted in a loss of more than $7 billion over the last five years, according to a study by the University of Florida.
ACP was found in southern California in 2008 and is likely to continue spreading northward. Fortunately, California citrus growers now have a way to slow spread of HLB and protect their crops from Asian citrus psyllid and other citrus pests.
DuPont™ Exirel® insect control powered by Cyazypyr® provides early season protection of developing foliage and fruit from insect feeding damage to produce a healthier, stronger crop. Hugo Ramirez, field development representative, DuPont Crop Protection, says Exirel® helps improve opportunities for improved fruit quality at harvest.
Valuable Mode of Action
One of the biggest benefits to California citrus growers is the mode of action found in Exirel®, says Ramirez. The single active ingredient, Cyazypyr®, provides a unique mode of action against a cross spectrum of sucking and chewing pests, including aphids, Asian citrus psyllid, citrus thrips and citrus leafminer. Exirel® reduces the ability of Asian citrus psyllid adults to transmit HLB.
This controls insects that have become resistant to other modes of action and gives growers more options to rotate chemistries, a necessary step for resistance management.
Higher Quality Fruit, Healthier Trees
Exirel® delivers early and in-season protection that helps make trees more resilient to insect or pest stress, resulting in better quality fruit and improved marketability at harvest, Ramirez explains. Exirel® is also non-disruptive to beneficial arthropods* in the groves.
"Exirel® quickly stops pests from feeding to protect fruit from scarring that may downgrade fruit quality," he says. "This protection leads to better quality and uniformity."
Productive Groves
When used early in mature, bearing citrus groves, Exirel® can help to protect a grower's investment and overall grove productivity and longevity.
"Exirel® supports the long-term viability of citrus groves," says Ramirez. "It's critical that growers protect their young trees so they can get to production as early as possible."
Program Flexibility
With Exirel®, growers can tailor their integrated pest management (IPM) programs to meet specific needs. "The value of Exirel® is the flexibility it brings to insect-control programs," adds Ramirez. "Exirel® offers a unique mode of action for cross-spectrum control of citrus thrips, aphids, citrus leafminer and Asian citrus psyllid and can be used in combination with other products."
*The EPA registered label contains the statement, "This product is highly toxic to bees exposed to direct treatment on blooming crops or weeds. Do not apply this product or allow to drift to blooming crops or weeds if bees are foraging in the treatment area."

DuPont™ Exirel® is not available in all states. See your local DuPont sales representative or retailer for details on availability.

The information provided on this website is for reference only. Always refer to the product labels for complete details and directions for use.