Protect Berry Quality From Insect Pests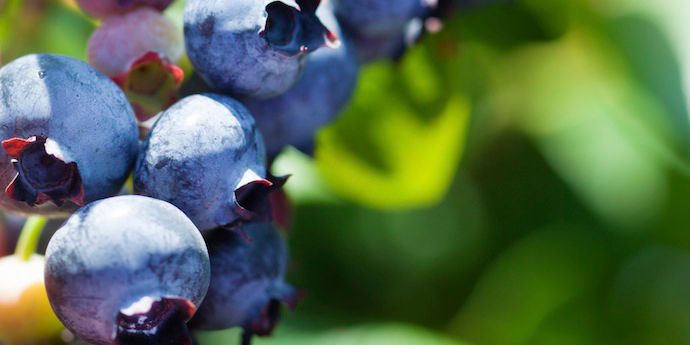 Berry growers need all the help they can get to help their crops finish strong. DuPont™ Exirel® insect control powered by Cyazypyr® can help protect berry quality from damaging insect pests that reduce crop value.
"Exirel® offers multiple production advantages, including short preharvest and reentry intervals," says Scott Bishop, retail account manager, DuPont Crop Protection. He adds non-disruption of beneficial insects, excluding bees, a favorable environmental profile and excellent rainfastness as other important features that help growers achieve better berry quality.
Bishop shares the following strategies for incorporating Exirel® into crop protection programs to achieve the best results at harvest.
Respond promptly. During the crop's most vulnerable phase, University of Michigan entomologists recommend
initiating control measures as soon as flies are spotted in traps.
Rotate modes of action. Multiple insect control applications may be required to manage pests. Pay attention to active ingredients to avoid making back-to-back applications with products from the same group.
Harvest on time. Monitor crop progress and schedule timely harvests, since overripe berries can host unwanted pests.
Mind preharvest and reentry intervals. With multiple harvest periods and ongoing fieldwork, choose insect control products that help crews return to fields quickly to stay on schedule.
Refrigerate. Keeping berries cool from field to processor to market will minimize larvae development.
As shown in trials completed at Michigan State University, Exirel® helps reduce harmful pests, including spotted wing drosophila, in blueberries.
The EPA registered label for Exirel® contains the statement, "This product is highly toxic to bees exposed to direct treatment on blooming crops or weeds. Do not apply this product or allow to drift to blooming crops or weeds if bees are foraging in the treatment area.
Always read and follow all label directions and precautions for use when using any pesticide alone or in tank-mix combinations.
In line with integrated pest management and good agricultural practices, insecticide applications should be made when pollinators are not foraging to avoid unnecessary exposure.
DuPont™ Exirel® is not registered for sale or use in all states. Contact your DuPont representative for details and availability in your state.
Delegate is a registered trademark of Dow AgroSciences LLC.
The information provided on this website is for reference only. Always refer to the product labels for complete details and directions for use.