Altacor® Controls Codling Moth in Tree Nut Crops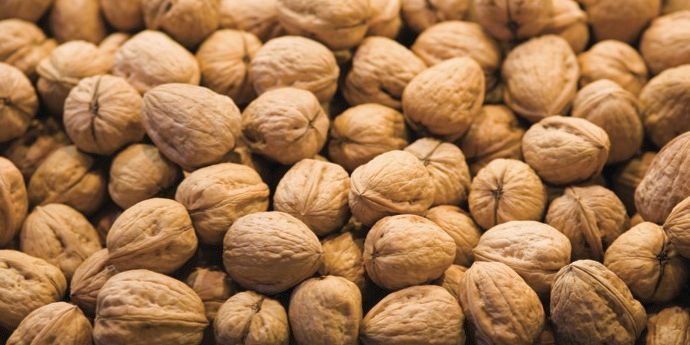 A mild winter and early, warm spring season can get both orchards and pests like the codling moth off to a fast start.
"It was the largest and most uniform flight of codling moths I've every seen," says Jim Pingrey, pest control advisor with Colusa County Farm Supply, based in Williams, California. "They came out of dormancy early – about seven days sooner than normal – and very uniformly. In one trap there were more than 200 codling moths, both male and female. Typically we see just 30 or so."
With such a big 1A flight, an early insecticide treatment was logical, he says. "We began spraying at 250 degree days after biofix. We used a few different products in different orchards, including DuPont™ Altacor® insect control. We're at 1200 degree days from biofix and second-generation numbers are low so far, which I hope is due to good timing on the first-generation sprays."
The biggest challenge to making a timely insecticide application, he says, is working around orchard irrigation schedules. "After an irrigation we have to wait a day or two so things dry off before we can make a treatment. That's one reason I like using Altacor® insecticide – it allows us a little more flexibility in timing our application, without losing effectiveness."
Gain Application Flexibility
Choosing appropriate pest control products and making timely applications is critical to protecting nut crops. With its high larvicidal efficacy and long-lasting activity, DuPont™ Altacor® can be an effective option, providing excellent crop protection, even when circumstances prevent optimal application timing.
The technical active ingredient in Altacor®, Rynaxypyr®, delivers effective control of codling moth, as well as other key lepidopteran pests such as navel orangeworm, obliquebanded leafroller and oriental fruit moth. When used early in the pest life cycle, Altacor® prevents the buildup of pest populations, maximizing yield potential.
"In walnut orchards where Altacor® was used two years ago verses the typical non-selective treatments, I saw less codling moth pressure the following year," notes Pingrey. "I attribute that to maintaining healthy populations of beneficials."
Registered in EPA's Reduced-Risk Pesticide Program for use on tree crops, Altacor® has an excellent environmental profile and minimal impact on beneficials. It also has the shortest re-entry interval available – just four hours – and a 10-day preharvest interval.
Minimize Nut Damage
First-generation codling moth larvae reduce yield by causing nut drop, while larvae from successive generations damage the actual walnuts. This season Pingrey has seen very little nut damage from first-generation moths in orchards he consults with, and says close monitoring will be important through August.
"The fact that we got good early control should make it easier to monitor for codling moth from here on out, but when you start the season with such big populations, you've just got to be vigilant all season," he says.
Always read and follow all label directions and precautions for use when using any pesticide alone or in tank-mix combinations. The information provided on this website is for reference only. Always refer to the product labels for complete details and directions for use.