Quality Fruit: Protect Orchards Early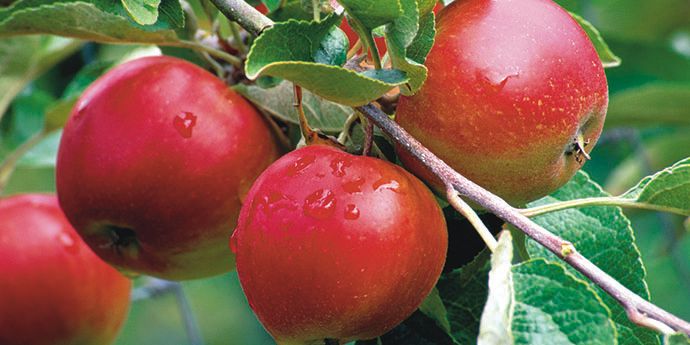 The harsh effects of a long winter coupled with late-spring frost can mean orchards need extra support to produce quality fruit.
"Following those stressful conditions, the remaining apple crop is extremely valuable," says Don Ganske, field development representative, DuPont Crop Protection. "Growers want to do everything they can to protect their orchards' yield and produce maximum-quality fruit. That means defending fruit from insect and disease damage."
Before petal fall is the best time to prepare for first-generation codling moth and oriental fruit moth flights. DuPont™ Altacor® insect control powered by Rynaxypyr® is a proven solution. When used early in the pest life cycle, it delivers nearly immediate and long-lasting protection, preventing buildup of pest populations and helping trees produce maximum-quality fruit, free of insect damage.
"It pays to invest in products that deliver results," says Ganske. "Altacor® is one of those products. Years of outstanding performance in thousands of orchard acres under a variety of orchard practices mean growers can use Altacor® with confidence."
Applications targeting codling moth provide excellent control of overlapping generations of oriental fruit moth and the leafroller complex, such as tufted apple bud moth, obliquebanded leafroller and redbanded leafroller. Ganske adds that Altacor® also has an excellent environmental profile and outstanding rainfast properties.
In line with Integrated Pest Management and Good Agricultural Practices, insecticide applications should be made when pollinators are not foraging to avoid unnecessary exposure.
The information provided on this website is for reference only. Always refer to the product labels for complete details and directions for use.