Coragen® for Tobacco Crop Pests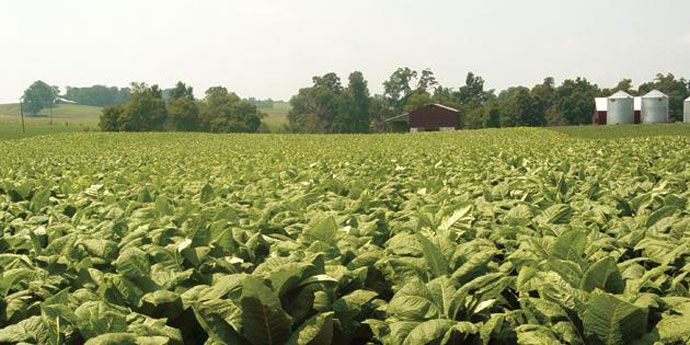 DuPont™ Coragen® insect control powered by Rynaxypyr® uses a breakthrough mode of action insecticide to deliver remarkable protection against major worm pests in tobacco to help optimize tobacco crop yield and quality. Coragen® is especially useful as a transplant water treatment.
"On a scale of one to 10, if the other insecticides I use would be rated as a 5, then Coragen® is a 10. As far as killing the worms, it's probably equal to the others, but for length of control, the others don't even compare with Coragen®."
-Jerry Breland, tobacco grower, Ruffin, S.C.
Exceptional Control of Major Worm Pests
Long-lasting worm protection* with exceptional control of all major worm pests: tobacco budworm, tobacco and tomato hornworm, tobacco splitworm (potato tuberworm)
Ingestion, contact, ovi-larvicidal and translaminar activity
Excellent crop protection; insects stop feeding in minutes
No mite or secondary pest flaring
Rainfast when spray is dry; offers translaminar activity (moves into and across leaf tissue), providing better coverage and residual activity
"It doesn't take long for a tobacco hornworm to skin a tobacco crop; they can eat it overnight. Coragen® did an outstanding job controlling tobacco hornworms."
- Rodney Riggs, tobacco grower, Maysville, N.C.
Application Flexibility
Shortest re-entry 4 hours; minimal PPE required and no signal word for ease of handling and to allow workers to re-enter fields quickly
Short preharvest interval – 1 day for tobacco allows for spraying close to harvest if needed
Foliar spray by ground or air
Excellent Environmental Profile
Minimal impact on beneficials, including honey bees – excellent fit with IPM programs**
Excellent fit with IPM programs
"Growers are increasingly concerned with the environmental and worker safety profile of insecticides. Coragen® has a favorable environmental profile. It targets pests, does not affect beneficials, requires minimal PPE and has a short re-entry period."
- Steve Reavis, retail sales representative, Greenville, N.C.
*Untreated plant material may not be fully protected as a result of plant growth.
**When used in accordance with label directions.
The information provided on this website is for reference only. Always refer to the product labels for complete details and directions for use.