Avoid Yield Loss with Effective Peanut Worm Control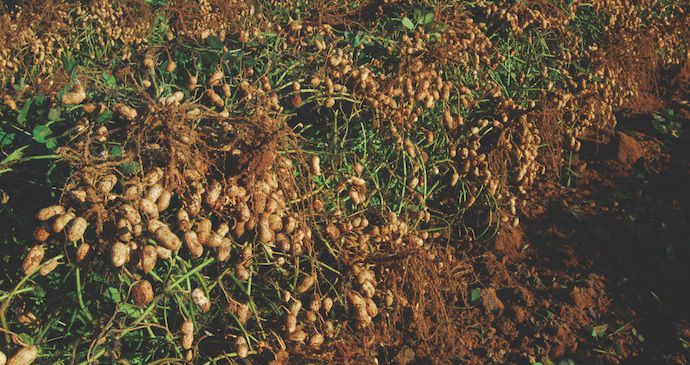 Healthy vines are the engines of peanut yield. Every bite worm pests take out of aboveground foliage can reduce the number of pods per row-foot. That makes peanut worm control critical.
In hot, dry weather, egg-laying moths are attracted to green, moist peanut vines. Rapid feeding can occur when eggs hatch, so peanut growers need to scout for worms and be prepared to respond quickly to infestations. Key peanut pests include fall armyworm, corn earworm and beet armyworm.
DuPont™ Prevathon® insect control powered by Rynaxypyr® has proven its ability to deliver excellent lepidopteran insect control and favorable yield results for peanuts, soybeans, cotton, corn, wheat, sugarcane, sorghum and forage crops.
Many of the same worm pests that attack corn, cotton and soybeans also attack peanuts. Egg-laying moths are highly mobile and travel long distances between crops, so it helps that Prevathon® brings more flexibility into the peanut grower's integrated pest management program. In addition to offering excellent insect control, Prevathon® helps break the insect resistance cycle with an alternate mode of action that protects against several key worm pests.
Prevathon® Advantages for Peanut Worm Control
Immediate cessation of insect feeding
Residual control for 14 to 21 days for application flexibility and less need for repeat applications
Systemic movement within the plant to reach deep within vine foliage where insects feed
Minimal impact on beneficial predators or pollinators1
Unique mode of action to help prevent development of resistant populations
Reentry interval of just 4 hours and 1-day preharvest interval
1In line with integrated pest management and good agricultural practices, insecticide applications should be made when pollinators are not foraging to avoid unnecessary exposure.
DuPont™ Prevathon® is not registered in all states. Contact your local DuPont sales representative for details and availability in your state.
The information provided on this website is for reference only. Always refer to the product labels for complete details and directions for use.