Use Buffers as Required When Applying FeXapan™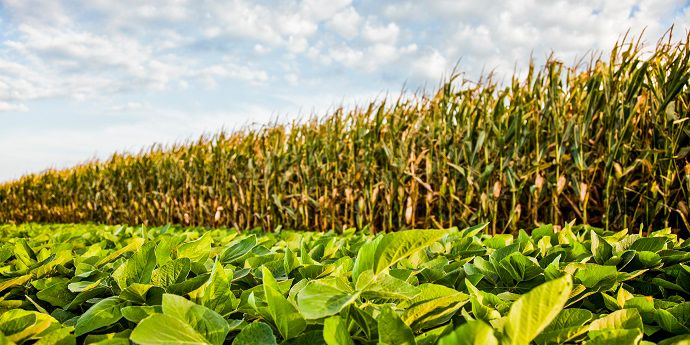 Check wind speed and direction before applying DuPont™ FeXapan™ herbicide Plus VaporGrip® Technology. Follow these guidelines:
When applying 22 fluid ounces per acre, maintain a 110-foot downwind buffer.
When applying 44 fluid ounces per acre, maintain a 220-foot downwind buffer.
Downwind buffers can consist of agricultural fields prepared for planting, roadways, certain structures or non-sensitive crops, such as corn. Refer to label requirements for determining appropriate buffer areas.

Identify commercial specialty or certified organic crops near the application site prior to herbicide application. Do not apply FeXapan™ when wind is blowing toward adjacent commercially grown dicamba-sensitive crops, including but not limited to commercially grown tomatoes and other fruiting vegetables (EPA crop group 8), cucurbits (EPA crop group 9), and grapes.

Follow FeXapan™ stewardship guidelines to ensure effective weed control and to minimize risk of off-target herbicide movement.
DuPont™ FeXapan™ is a restricted-use pesticide.
DuPont™ FeXapan™ herbicide Plus VaporGrip® Technology is not registered in all states. See your DuPont retailer or representative for availability in your state.
The information provided on this website is for reference only. Always refer to the product labels for complete details and directions for use.