Coragen® Controls Mint Root Borer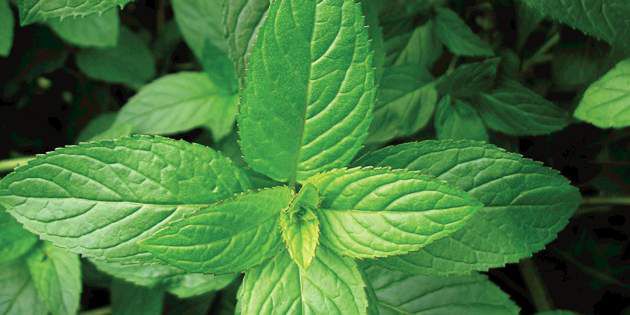 While the mint root borer continues its costly raid on mint crops in the Pacific Northwest, DuPont™ Coragen® insect control powered by Rynaxypyr® offers a fast-acting, long-lasting solution to controlling this damaging pest.
Weakened Plants, Smaller Yields
Mint root borers weaken the entire mint plant by feeding on roots and rhizomes, making crops more susceptible to pests, weeds and injury. Infested crops generally produce poor regrowth and smaller yields. DuPont™ Coragen® optimizes mint crop yield and quality with reliable, consistent control of mint root borer and other damaging pests, including cutworms and loopers.
Putting DuPont™ Coragen® to the Test
Idaho mint growers gathered to see the benefits of using DuPont™ Coragen® firsthand at a field day near Nampa. They observed a furrow-irrigated mint field that had been treated with DuPont™ Coragen® at a rate of 5 fluid ounces per acre. Prior to being treated, the plot was weakened by a host of problems, including a high mint root borer infestation.
Visible Difference
"The transformation of this field is visually remarkable," says Bryon Quebbeman of Quebbemans Crop Monitoring in La Grande, Oregon. Compared to untreated fields, the DuPont™ Coragen® treated stands were more vigorous and produced healthier, stronger and more resilient mint. "It's really exciting to have an economical root borer control option available for furrow-irrigated mint."
Beneficial Insects Spared
"There is minimal impact on beneficial insects when DuPont™ Coragen® is applied at labeled rates, making it a great fit for integrated pest management programs," adds Dan Sherrod, insecticide product development manager, DuPont Crop Protection. "DuPont™ Coragen® works through ingestion or contact and will not flare secondary pests."
Let It Rain
"Another benefit growers will appreciate is that DuPont™ Coragen® is rainfast," Sherrod adds. "Once an application has dried, growers can get back into the fields in just four hours, providing them with added flexibility."
Take Care of Valuable Mint Crops
When peppermint or spearmint crops are treated with DuPont™ Coragen®, mint root borers stop feeding within minutes, improving crop quality and reducing opportunities for disease entry. Growers have long-lasting protection for at least 14 to 21 days. And DuPont™ Coragen® offers flexible application options, including foliar applications (ground or air) and overhead chemigation, to suit any production system.
The information provided on this website is for reference only. Always refer to the product labels for complete details and directions for use.