Pest Control for Tomatoes with Coragen® and Matrix® SG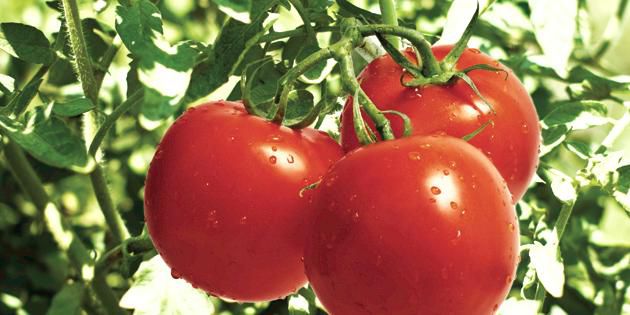 The DuPont product portfolio for Eastern field tomatoes helps growers get the most out of every tomato crop. A range of solutions provides control of major pests that diminish tomato yield and quality.
DuPont™ Coragen® insect control powered by Rynaxypyr® uses a breakthrough mode of action to deliver remarkable protection against biting and chewing tomato pests.
Exceptional Control of Major Pests
Controls beet armyworm, European corn borer, leafminers (larvae), loopers, tomato fruitworm, tomato pinworm, western yellowstriped armyworm and silverleaf whitefly (nymph suppression)
Insects stop feeding in minutes
No mite or secondary pest flaring
Long-lasting protection – 14 to 21 days and longer*
Flexible Application
Shortest re-entry interval – 4 hours
Short preharvest interval – 1 day for most crops
Registered for drip and foliar spray (ground and air)
Rainfast once spray has dried
First and only insecticide to control worms through drip chemigation
Excellent Environmental Profile
Minimal impact on beneficials
Excellent fit with IPM programs
DuPont™ Matrix® SG herbicide controls a broad spectrum of tough grass and broadleaf weeds in Eastern tomato fields.
Remarkable Control
Helps manage many tough grass and broadleaf weeds, including glyphosate & triazine-resistant lambsquarters**, velvetleaf** and pigweed (redroot, smooth)
Crop rotation flexibility to a wide range of crops
Minimal surface or ground water contamination due to rapid breakdown, moderate soil-binding characteristics and moderate water solubility
User-Friendly
Application flexibility – versatile options for preemergence, postemergence and sequential applications
Low use rate – only 1.0 to 4.0 ounces per application
No offensive odor or staining
*Depending on application method, untreated plant material may not be fully protected as a result of plant growth.
**Partial control
Tomato varieties may differ in response to herbicides. DuPont recommends that you consult your state university or Extension agent on sensitivity prior to using any new herbicide. If no information is available, limit the initial use to a small area.
The information provided on this website is for reference only. Always refer to the product labels for complete details and directions for use.