"What Keeps You Safe?" PPE videos from DuPont show how heroes in firefighting, military, law enforcement, and emergency response rely on DuPont invention and innovation.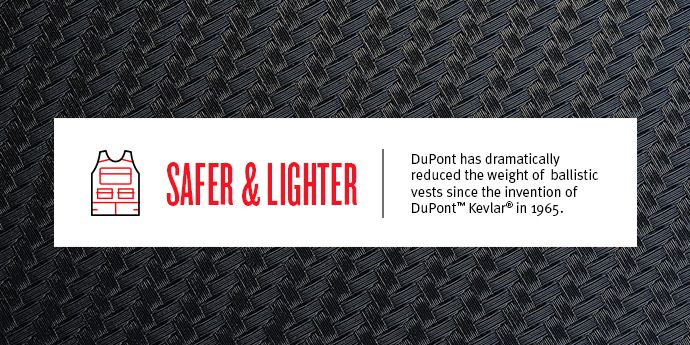 DuPont™ Kevlar® has incrementally evolved since its invention by Stephanie Kwolek in 1965. At that time, a vest made of ballistic nylon weighed significantly more and offered about half the protection of today's vests made with Kevlar®.
DuPont state-of-the-art ballistic testing laboratories are designed to give our research scientists, engineers, customers, and end users a valuable tool for assessing the reliability of body armor, helmets, or vehicle armor.
No results founds