About DuPont Diagnostics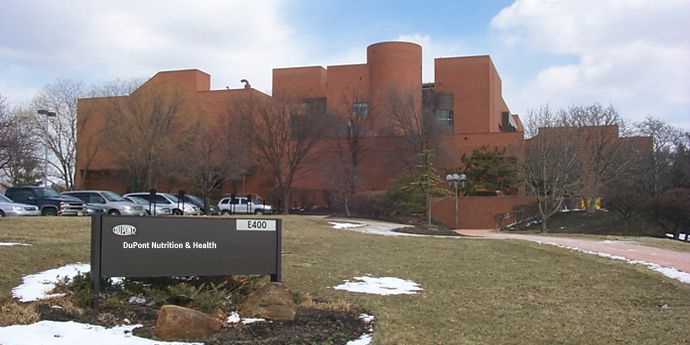 The DuPont Diagnostics group, located in Wilmington, Delaware, provides innovative, science-based microbial detection and monitoring products that can reduce the impact of pathogens and other unwelcome organisms in food, pharmaceutical, and personal care industries.

These practical solutions utilize speed and accuracy to deliver measurable business value for customers worldwide. Diagnostic technologies from DuPont go further to protect customers' brands, time-to-market and future success. That is the power of science in the real world--measurable and accurate.
Leadership is in the genes
Leadership is not something that can be manufactured. For over 200 years, DuPont has been the leader in technological solutions with powerful business value. In 1992, DuPont created a new business offerning advanced diagnostic technologies to the food and beverage markets. Under the DuPont Qualicon name, the RiboPrinter® System was launched as the first and only automated system capable of simultaneously identifying bacterial isolates and characterizing them at the strain level to track and trend contaminants in food production. A few years later, DuPont pioneered PCR in commercial food safety testing with the BAX® System for pathogen detection.
Since then, we have grown--in technology, understanding and size--to become a global leader in DNA-based solutions, and the diagnostics arm of DuPont Nutrition & Health. Our organization is certified according to the quality standard ISO 9001 as a result of our high standards for product quality, customer satisfaction and continuous improvement.
We support current technology and customers while developing innovative products and improving existing technology from a solid foundation of DuPont history. This ensures customers enjoy measurable business benefits today and well into the future.
DuPont Nutrition & Health
The DuPont Diagnostics group is part of DuPont Nutrition & Health, a global business dedicated to delivering a wide range of sustainable, bio-based ingredients and advanced molecular diagnostics to provide safer, healthier and more nutritious food.
As a premier specialty food ingredient provider and food safety leader, DuPont Nutrition & Health combines science, knowledge and expertise with a broad, relevant portfolio of products, services and solutions, delivering unparalleled value to customers around the world.