AOAC-RI Certifies the DuPont™ BAX® System X5 for Detecting L. monocytogenes
12.17.15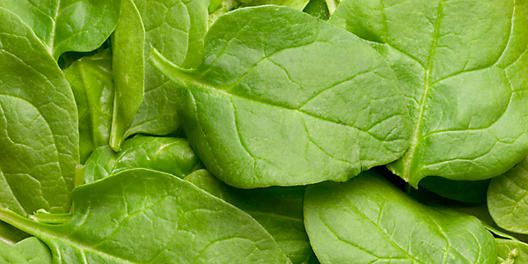 The BAX® System X5 PCR Assay for L. monocytogenes was approved as a method extension of Performance Tested Method℠ #070202 for a wide variety of food and environmental samples.
The DuPont™ BAX® System X5 PCR Assay for L. monocytogenes has been approved as a method extension of AOAC Research Institute (AOAC-RI) Performance Tested Method℠ #070202. The certification covers the analysis of a wide variety of sample types commonly tested for this deadly pathogen, including raw and ready-to-eat meats, cheese, dairy products, seafood, fresh produce and environmental surfaces.
"Listeria monocytogenes is a notable public health concern due to its ability to cause serious infection if a person ingests contaminated food. This increased concern has focused attention on the need for simple, reliable, well-validated pathogen detection methods in the food processing environment," said Rob McPheeters, Diagnostics global business leader, DuPont Nutrition & Health. "At DuPont Diagnostics, we are proud to offer a variety of validated PCR assays to help food manufacturers, service laboratories and retailers detect L. monocytogenes and other Listeria strains with speed, accuracy and reliability in a way that best fits a company's work flow."
This AOAC-RI approval is the second of four validations being sought for the BAX® System X5, the latest platform for PCR-based pathogen detection available to the food industry from DuPont Nutrition & Health. The BAX® System X5 PCR Assay for Salmonella was approved by AOAC-RI in November 2015, and additional validations are in progress for PCR assays to detect E. coli O157:H7 and Listeriaspecies.
DuPont Nutrition & Health addresses the world's challenges in food by offering a wide range of sustainable, bio-based ingredients and advanced molecular diagnostic solutions to provide safer, healthier and more nutritious food. Through close collaboration with customers, DuPont combines knowledge and experience with a passion for innovation to deliver unparalleled customer value to the marketplace. More information is available at www.food.dupont.com.
DuPont (NYSE: DD) has been bringing world-class science and engineering to the global marketplace in the form of innovative products, materials, and services since 1802. The company believes that by collaborating with customers, governments, NGOs, and thought leaders we can help find solutions to such global challenges as providing enough healthy food for people everywhere, decreasing dependence on fossil fuels, and protecting life and the environment. For additional information about DuPont and its commitment to inclusive innovation, please visit www.dupont.com.