DuPont Diagnostics Announces VWR as Exclusive Distributor in the United States
4.20.15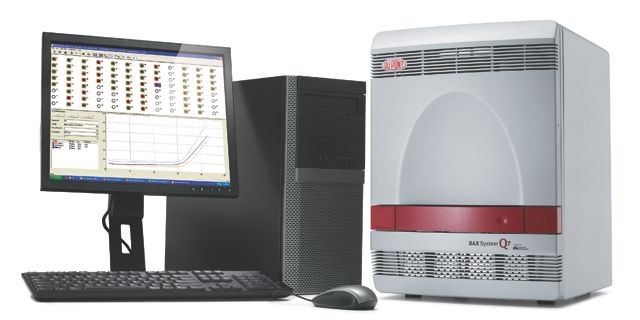 VWR will provide the DuPont™ BAX® System Q7 instrument, assays and consumables for added convenience
WILMINGTON, Del. — DuPont Diagnostics, a part of DuPont Nutrition & Health, has signed an exclusive distribution agreement with VWR (NASDAQ: VWR), a leading, global, independent provider of products, services and solutions to laboratory and production facilities. This agreement allows VWR exclusive rights within the United States to sell the DuPont™ BAX® System Q7 instrument, assays and related products as its only PCR-based pathogen detection solution to the food industry.
"The ability for our customers to order all their laboratory equipment and supplies – including BAX® System assays and disposables – from a single location is a great advantage for our U.S. customer base," said DuPont Nutrition & Health Diagnostics Sales Leader – Americas Troy Ayers. "Customers now have access to VWR's 'one-stop shopping,' providing the convenience and support they deserve."
"DuPont is a well-known and reputable brand, and VWR is excited to add these award winning products to our food and beverage portfolio," stated VWR Senior Vice President and President of Americas Lab and Distribution Services Mark McLoughlin. "These products help enable science for our customers requiring rapid testing methods for food safety."
For nearly 20 years, food companies, service labs and government regulators around the world have relied on the award-winning DuPont™ BAX® System to help them get products to market faster while protecting both quality and reputation. The BAX® System provides advanced, automated testing for foodborne pathogens, spoilage organisms and other microbes in raw ingredients, finished products and manufacturing environments. The system breaks down samples at the genetic level using the power of the polymerase chain reaction (PCR), then uses target-specific primers to automatically detect the presence or absence of the target bacterial DNA and provide clear "yes or no" results. With certifications and regulatory approvals around the world, the BAX® System is recognized as one of the most advanced pathogen testing systems available to the food industry today.
DuPont Nutrition & Health combines in-depth knowledge of food and nutrition with current research and expert science to deliver unmatched value to the food, beverage and dietary supplement industries. We are innovative solvers, drawing on deep consumer insights and a broad product portfolio to help our customers turn challenges into high-value business opportunities. More information is available at www.food.dupont.com.
DuPont (NYSE: DD) has been bringing world-class science and engineering to the global marketplace in the form of innovative products, materials, and services since 1802. The company believes that by collaborating with customers, governments, NGOs, and thought leaders we can help find solutions to such global challenges as providing enough healthy food for people everywhere, decreasing dependence on fossil fuels, and protecting life and the environment. For additional information about DuPont and its commitment to inclusive innovation, please visit www.dupont.com.
The DuPont Oval Logo, DuPont™ and BAX® are registered trademarks or trademarks of DuPont or its affiliates.
BAX® is a registered trademark of DuPont for its line of equipment, reagents and software used to analyze samples for microbial contamination.