Product Stewardship Best Practices: Land Management Learning Series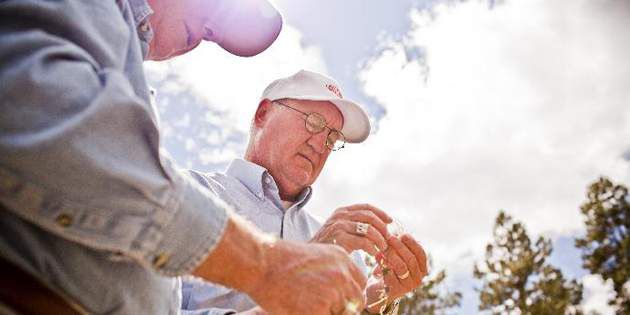 Our innovative solutions focus on minimizing environmental impact and preserving precious natural resources. We observe the highest ethical and stewardship standards as we work with land managers, livestock producers, trade channel partners, scientific and regulatory communities and society at large.
What is Product Stewardship?
DuPont defines product stewardship as an integrated business process for identifying, managing and reducing risks to safety, health and environmental through all stages of a product's life in the best interests of our stakeholders: customers, employees, shareholders and society.
Product stewardship requires constant collaboration with land managers and industry partners to address emerging needs for the products and services that DuPont develops and supplies.
Product Stewardship Best Practices
An important component of stewardship is training. Our business does not end with creating innovative products, but includes informing and educating stakeholders on sound stewardship principles.
The DuPont Crop Protection Land Management Stewardship Learning Series has been developed with training modules that address product stewardship best practices in day-to-day use of pesticide products.
The learning modules cover topics focused on pesticide product stewardship. Learners will have access to more resources that will give them deeper knowledge and awareness of pesticide product stewardship.
Understanding Pesticide Product Labels
The purpose and importance of pesticide product labels, product label types and contents (learning time: 12 minutes)
Handling, Storing and Transporting Pesticides
Review of product stewardship best practices related to handling pesticides, pesticide storage and transportation (learning time: 20 minutes)
Mixing and Loading Pesticides and Disposing of Pesticide Containers
Product stewardship considerations and key techniques to follow during pesticide mixing and loading, procedures for disposing of pesticide containers (learning time: 20 minutes)
Application Tips and Best Practices
Applicator training and state/local certification, key applicator skills for proper product stewardship and effective application, tips for pesticide application (learning time: 15 minutes)
Regulations and Records
Overview of key federal, state and local regulations, role of industry and professional associations in product stewardship, importance of application recordkeeping (learning time: 15 minutes)
The information provided on this website is for reference only. Always refer to the product labels for complete details and directions for use.