Commercial Applicator Recommends DuPont™ Pastora® For Invasive Grass Control in Bermudagrass
Greg Mock, cattle producer and commercial applicator, Plantersville, Texas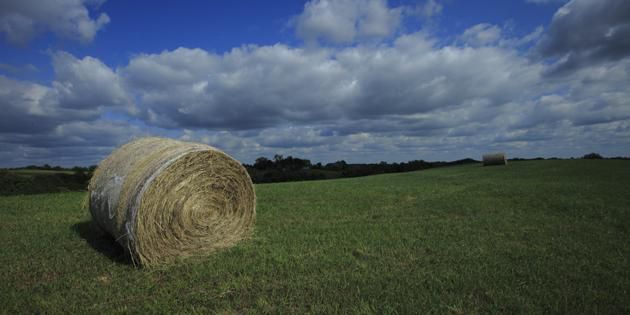 Pastora® herbicide controls invasive grasses, but is gentle on bermudagrass for premium-quality hay.
Greg Mock is a cattle producer and commercial applicator in Plantersville, Texas. He's seen firsthand the advantage DuPont™ Pastora® herbicide gives growers who produce premium bermudagrass hay to serve a thriving horse market.
Outstanding Weed Control

"To produce premium, horse-quality hay, it's critical to control invasive grasses," Mock explains. "Before Pastora®, there was nothing on the market that provided the control I wanted. I've even gone so far as to hand-pull weeds and use spot treatments."
Pastora® is not only saving him time, it's also surpassing his weed-control expectations. "Now with Pastora®, I have an effective method for targeting these invasive weeds. Pastora® got rid of 100 percent of the sandbur in my fields, and it surprised me by also suppressing many of the other invasive grasses that I had been struggling with, including crabgrass."
Gentle on Crops

Before the availability of Pastora®, Mock used a low-rate application of glyphosate after the first cutting, which burned off weeds, but sometimes harmed the bermudagrass. Pastora® provides selective, effective control of invasive grasses and is incredibly gentle on the crop," he reports.
To maximize crop safety during application, Mock applies Pastora® five to seven days after the first or second cutting. "When the bermudagrass is still brown underneath, that's your window to get in and apply Pastora®, before the crop greens up again."
Big on Profit Potential

The return on application investment has been phenomenal, Mock adds. "Because Pastora® is so effective at controlling sandbur and other invasive weeds, we can produce pure, weed-free, horse-quality hay, which demands almost triple the price of cow-quality hay. That makes Pastora® well worth the investment."
The information provided on this website is for reference only. Always refer to the product labels for complete details and directions for use