Pastora® Delivers Premium Hay, Sandbur Control
Bobby Helms, senior sales representative, Crop Production Services, Hillsboro, Texas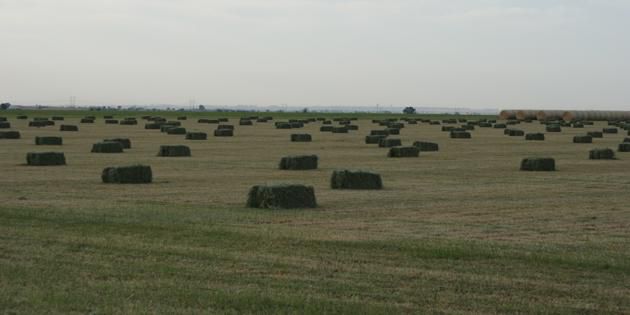 Outstanding sandbur control, higher yields and top-quality hay. Those are the results bermudagrass growers are seeing with DuPont™ Pastora® herbicide, says Bobby Helms, senior sales representative with Crop Production Services in Hillsboro, Texas.
Unprecedented Sandbur Control
"Before Pastora® became available, we would go in with DuPont™ Cimarron® Plus in the spring, and it took care of the broadleaf weeds," says Helms. "But then later in the spring we'd have 8- to 12-inch-tall sandbur plants in with the crop, and by then the damage was already done. The sandbur population would be robbing the crop of nutrients and sunlight."
"Since the introduction of Pastora®, we supplemented Cimarron® Plus with an application of Pastora® in mid-March, just after the sandbur seedheads germinated. We were able to take advantage of the preemergence benefits on broadleaf weeds and get contact control of the sandbur while they were still small."
Early Application, Excellent Crop Safety
"The fact that we can apply Pastora® within seven days of cutting is a huge advantage for my customers. Sandbur and johnsongrass can take over a field so quickly that it's vital to get in as soon as possible with a postemergence application. And crop safety has been very good."
Improved Quality, Increased Yields
Controlling winter annual weeds, such as marestail and curly dock, greatly improves the value of the first cutting, and that's important to growers who cut and bale bermudagrass for horses and cattle, says Helms. "My customers saw increased yields by using Pastora® to control winter annual weeds."
The information provided on this website is for reference only. Always refer to the product labels for complete details and directions for use.