Pastora® Fills Niche in Protecting Bermudagrass Value
Paul Parker, crop protection manager, Red River Farm Co-op, Gainsville, Texas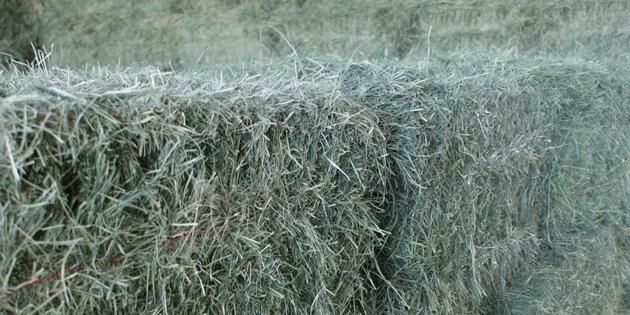 Paul Parker, crop protection manager with Red River Farm Co-op in Gainsville, Texas, relies on DuPont™ Pastora® herbicide to help his customers produce the high-quality bermudagrass their horse hay customers demand. "In our area, we have more horse facilities than cow-calf ranches, and those customers want the highest-quality, weed-free hay," he says. That means it's vital to get clean fields, starting with the first cutting.
Unprecedented Sandbur Control

Sandbur is one of the most challenging weeds in bermudagrass, and one few herbicides control. "Sandbur is aggressive, and once it gets into your bermudagrass, it spreads easily in the hay," says Parker. "Pastora® has been a real savior for controlling sandbur. It fills a niche in our weed-control programs where we had few other options until now."
Effective Control of Johnsongrass

Pastora® also controls undesirable grasses, such as foxtail, and troublesome johnsongrass. "Controlling johnsongrass is essential for keeping a healthy stand of bermudagrass," says Parker. "Left unchecked, it can take over 20 to 30 acres in just a few years, and it also can be toxic to animals."
Outstanding Return on Investment

Parker credits Pastora® with helping his customers achieve the maximum return on each acre. "My customers are getting an excellent return on investment with Pastora®. They get a premium price for their clean, high-quality hay, and they increase yield by reducing weeds that compete with the crop for moisture and nutrients. Right now, there really is nothing else on the market that works as well as Pastora® with the same application flexibility. Pastora® is in a class by itself."
The information provided on this website is for reference only. Always refer to the product labels for complete details and directions for use.