Velpar® L Herbicide Gives Rancher Upper Hand on Smutgrass
Jason Tate, ranch manager, Sweet Lake Land and Oil, Sweet Lake, La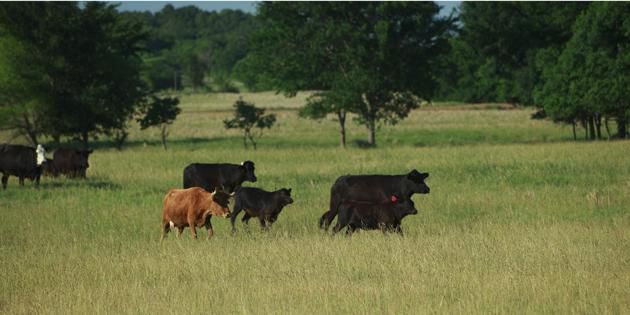 Smutgrass tops the list of tough pasture weeds for Southern cattle producers and forage experts. The key to effective control is taking action before weed density is too great. When an infestation gets up to 60 or 70 percent, say experts, you're looking at pasture renovation.
DuPont™ Velpar® L Herbicides Heads Off Costly Renovation
That can be a costly proposition, says Jason Tate, ranch manager for Sweet Lake Land and Oil, Sweet Lake, La. "The cost of tillage control alone could be upwards of $20 per acre at today's fuel prices, plus the cost of a planting pass and seed. Then you have to wait at least six months for it to regrow. That all adds up, and it's why we want to avoid mechanical renovation."
A few years ago, Tate worked with his retailer Randy Verret, location manager for G&H Seed Co., Iowa, La., to try a herbicide control approach for smutgrass on bermudagrass. Verret recommended using Velpar® L herbicide. "We had a high infestation of smutgrass and were looking at tearing up the pasture. But the Velpar® L application worked well," says Tate.
Reduced Grazing Restrictions Open New Opportunities
With label changes effective in March 2011, there are fewer grazing restrictions when using Velpar® L. Pastures treated with Velpar® L at 4.5 pints per acre or less can be grazed immediately or cut, dried and fed 38 days after application.
According to Verret, who has worked with growers for many years to control smutgrass, the label change for Velpar® L is a significant opportunity for better pasture management. "Eliminating the grazing restriction lets cattle producers treat infested areas before smutgrass spreads, without having to give up a whole pasture."
That's good news for Tate, who says he wants to use the herbicide to get the upper hand on smutgrass invading a few other pastures among the more than 10,000 acres he manages in southwestern Louisiana. "Smutgrass works its way into a pasture one to two years after we improve it. I really want to get control of it before it takes over, which can happen in just three or four years."
The information provided on this website is for reference only. Always refer to the product labels for complete details and directions for use.