Increased Crew Productivity Helps Balance Budgets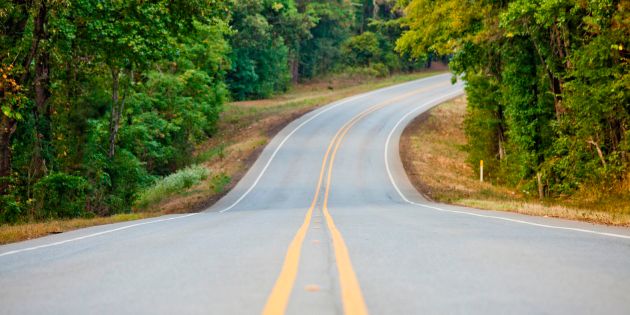 Fluctuating fuel costs can take a big bite out of roadside and utility maintenance budgets. Count on DuPont for an integrated vegetation management program that helps increase crew productivity and stretch strained budgets while keeping weeds under control.
In this issue:
Increase Crew Productivity With Selective Herbicide Program
When fuel prices climb, departments of transportation must maintain roadside safety and aesthetics while balancing budgets. Increasing crew productivity becomes essential.
"A key money-saving option for roadside managers is to be smarter about fuel use," says Matt Kraushar, habitat specialist, Purdue University. "Less time on the road for vegetation management means less money spent on fuel. Selective herbicide programs can reduce costs of fuel, labor and equipment, so maintenance programs can focus resources on other tasks."


Savings Add Up
Kraushar, who conducts research in conjunction with the Indiana DOT, has examined the costs of various roadside maintenance programs.
"Using 2011 figures, a one-cycle mowing program for roadside maintenance cost nearly twice as much per mile as a program that included a selective herbicide and plant growth regulator (PGR) treatment," Kraushar notes. (See chart below.) "There are also some major advantages to using a selective herbicide program in man-hours."
Lasting Benefits
The benefits of using a selective weed-control program are even more pronounced when desirable grasses outcompete weed populations.
"Selective herbicides with residual activity, such as DuPont™ Perspective® herbicide, control targeted broadleaf weeds to allow desirable grass density to increase. This shift helps reduce the amount of open growing spaces where weed species can develop.
"Mowing only makes vegetation shorter; it doesn¹t change the composition of the stand for future years."
A summer trip through several states made the downside of poor weed management clear to Kraushar. "Delayed mowing had allowed both weeds and desirable grasses to flower and produce seeds. Had these roadsides been treated with a selective herbicide, more areas would have been available for the grass seed to grow and have a lasting impact on the roadside."
For best roadside weed-control results, Kraushar recommends a fall selective herbicide treatment. "Controlling most perennial broadleaf weeds in the fall gives you a jump-start on weed control in the spring and frees up time during the busy season for maintenance crews to handle other critical tasks."
Versatile, Effective Weed Control Creates Big Benefits
Managing vegetation around utility sites has a special set of challenges, especially when it involves hundreds of wind turbines in a remote mountain site.
For Kevin Brown, Kevin's Custom Spraying, Touchet, Wash., those challenges include creating a firebreak around the base of each turbine and making it easier and safer for crews to access turbines.
"Our top priority is keeping a 12- to 15-foot bareground firebreak around the turbines and utility boxes," Brown says. "We have lots of fires in this area and they can move pretty fast, which makes it extremely important to keep vegetation away from the equipment.
"Keeping a clean setting around the turbines also helps prevent workers from accidentally stepping on one of the area¹s many rattlesnakes that hide among weeds. The bareground area also helps crews find dropped tools more easily versus searching for them in a patch of Russian thistles."
After noticing marestail patches getting out of control at the wind farm two years ago, Brown decided to add DuPont™ Perspective® herbicide to his bareground program.
"We applied 10 ounces of Perspective® and 2 pounds of Spike herbicide in the fall," Brown says. "That combination has done a great job of controlling tough weeds like marestail and yellow starthistle. Before we used Perspective®, we weren't getting adequate marestail control."
Less Product to Handle; Fewer Escapes
Low product use rates are also important to Brown, who sends his crew into the Hatch Grade mountain region to treat the wind turbine sites.
"It's not easy getting to these sites, so the least amount of herbicide and water we have to carry on the truck, the better," Brown explains. "By adding Perspective® to our weed-control program, we've kept weeds under control with a fall application and eliminated costly, time-consuming return trips for retreatments the following summer." Fewer return trips to the mountain sites also add up to considerable fuel savings for Brown's crews, which becomes even more significant as energy costs climb.
Selective Control Along Roadsides
Making it even more valuable as a go-to product for crews wanting to lighten the load, Perspective® can be used alone as a selective herbicide.
"We also take care of weed control along the roads throughout the wind farm. Since Perspective® controls broadleaf weeds without harming the grasses, we can use it along the roads and don¹t have to carry several products to get the job done. That versatility is a real bonus with Perspective®."
Marestail: Control Before Seeds Spread
Every marestail (horseweed) plant can produce up to 200,000 seeds, which spread great distances on wind gusts.
Acting as either a winter or summer annual weed, marestail tends to germinate in the fall in northern areas and in the spring in southern regions. And more marestail populations are proving to be glyphosate-resistant. These characteristics combine to make marestail a growing management challenge.
For best control, treat marestail with an effective herbicide when plants are small and in the rosette stage. DuPont™ Perspective® herbicide features a proprietary active ingredient that provides long-lasting activity on a wide spectrum of difficult-to-control broadleaf weeds, including resistant species of marestail. Fall Perspective® applications provide long-lasting control of winter annuals and keep sites clean into the spring.
Improve Productivity With DuPont™ Perspective® Herbicide
DuPont™ Perspective® herbicide offers crews the flexibility to use the same effective product for both bareground and selective weed control. That means less product to handle and transport, and fewer retreatments due to weed escapes.

Effective, Selective Broadleaf Control
When used as a single product, Perspective® targets a broad-spectrum of tough weeds while protecting desirable native grasses. In fall applications, Perspective® keeps sites clean into the spring and can reduce mowing requirements while desirable grass species thrive.
Long-Lasting Bareground Control
When used with a tank-mix partner, Perspective® offers lasting control with a low use rate to control tough invasive and perennial broadleaf weeds that can threaten the safety of work crews, create fire hazards, and damage structures and equipment.
See the Perspective® product label for more information about tank-mix partners, treatment rates and application timing.
DuPont™ Perspective® herbicide is for use in non-crop applications and does not have a grazing tolerance. Spike is a registered trademark of Dow AgroSciences, LLC.