Benefits of Fall Weed Control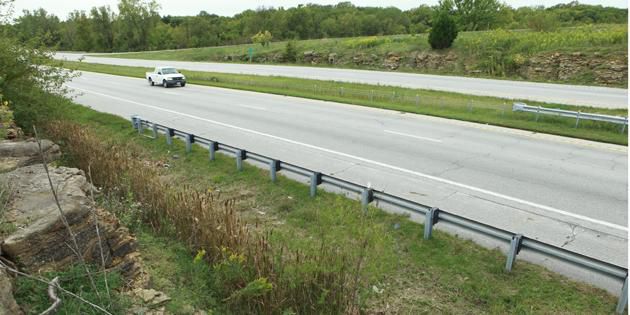 The right herbicide application timing is essential when it comes to effective broadleaf weed control. Treating weeds at key growth cycles not only maximizes control, but also makes crews more efficient and helps keep lines of sight open and roads clear of debris.
"Some of the most troublesome perennial weeds, including Canada thistle, wild carrot and chickory, stay green well into fall, sending nutrients to their root systems and storing them for spring," says Matt Kraushar, graduate research assistant in wildlife science, Purdue University. "That makes fall an opportune time for residual herbicide control by hindering the weed's process for overwintering and dormancy."
Limit Spring Weeds
Fall herbicide applications help reduce spring weed control needs, Kraushar adds. "By killing most broadleaf weeds in the fall, only new germinating seedlings will be present in the spring. Those seedlings are less vigorous than older, established plants, making them easier to control," he explains. "Using herbicides with residual activity will help keep germinating seedlings from becoming problematic."
Extend Mowing Cycles
Depending on the herbicides included in the program, fall applications not only control spring broadleaf weeds, but also can reduce spring grass growth through plant growth regulation.
"This can push the first mowing cycle to later in the spring, which keeps mowers out of early, rain-soaked, soft terrain and frees up crews for other spring tasks," says Kraushar, adding that "roadside managers may be able to eliminate an entire mowing cycle, since quick grass regrowth and broadleaf weeds are no longer a big concern."
Protect Crew and Public Safety
Keeping roadside weeds under control throughout the year is beneficial for the public and maintenance crews. For motorists, seasonal roadside weed control means better sightlines for spotting potential hazards at greater distances. For road crews, it means less time on the roadways.
"Mowers travel at 3 to 5 miles per hour and are constantly moving around signs, barriers, culverts and other obstacles that put them in close proximity to motorists," Kraushar says. "A side-spraying herbicide application truck travels about 10 miles per hour, with less weaving around obstacles, which greatly reduces the time crew members spend on the road near traffic."
Boost Efficiency
Long-term planning is vital to implementing an efficient weed control program, stresses Kraushar. "Short-term control measures can end up costing maintenance departments more in the long run due to return visits for mowing or re-spraying," he says. "With the development of newer residual herbicide options from DuPont and other manufacturers, fall has become an ideal time to treat weed species."
The information provided on this website is for reference only. Always refer to the product labels for complete details and directions for use.