VM Budget Stretch: Tips for Optimize Shrinking Budgets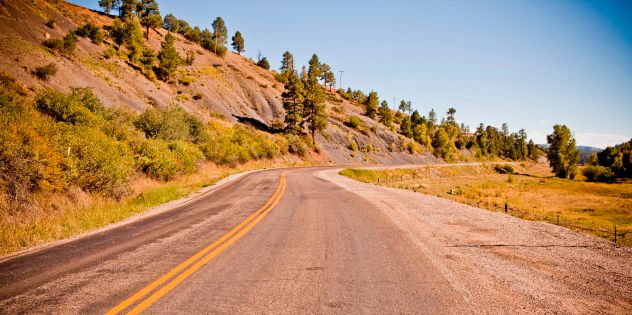 Accomplishing more with less is a familiar challenge for many roadside vegetation managers. Costs frequently extend beyond what budgets will bear. Overstretched crews may struggle to keep up with aggressive weed species. And routine maintenance often takes a backseat to critical needs.
In this issue:

Click the "Sign Up Now" button to start receiving customized Weed Wise information via e-mail.

Tips to Optimize Shrinking VM Budgets

As budgets shrink and weed pressure intensifies, vegetation managers are becoming even more resourceful as they work with their crews to protect public safety along roadsides.


Todd Rowley, transportation maintenance coordinator with the Michigan Department of Transportation, and Frank Ratliff, weed and pest control supervisor for Archuleta County, Colorado, are familiar with the challenges of dealing with reduced budgets. They offer the following advice to help others boost efficiency in their programs.
Gather information
As vegetation management practices evolve to accommodate new or resistant weed species, so do control technologies. "It's critical to stay up to date with current offerings, labeled rates and target species," says Rowley. "When VM budgets are tight, there's little room for error. Matching the right tools to the task is the most efficient way to achieve the results you require."
Rowley says access to the latest information is helpful for motivating application crews. He has found success in inviting his DuPont representative to training events to discuss new technologies and share field trial results. "Hosting applicator training days and ensuring our crews are equipped with the right information and tools for the job helps inspire confidence and determination."
Invest in long-term solutions
Several years ago, Ratliff says his department compared strategies for weed control and discovered a bareground herbicide program was one-third the cost of twice-yearly roadside mowing and delivered better results. The department has since replaced mowing with bareground treatments that incorporate DuPont™ Perspective® herbicide.

"Mowing is labor-intensive and provides a short-term solution to weed control. The weeds are still there and the seeds are spread even further by mowing equipment," Ratliff explains. "Now that we've switched to a bareground program we're saving money and getting better results. Even though I had to cut my staff in half three years ago, we're still able to achieve clean roadsides by using effective herbicides like Perspective®."

Identify priorities

"Roadside safety is always the top priority," says Rowley. "For us, that means keeping guardrails visible year-round. We follow a bareground program in those areas, but we've tested selective weeding with products like Perspective® to control taller species such as kochia that block sightlines without the extra bareground investment."
Across the United States, kochia stands out as one of the most difficult-to-control weeds. A prolific seed producer, this invasive species can quickly overtake rights of way and reach heights of three to five feet, blocking sightlines and posing a safety hazard.
Glyphosate resistance in some areas adds to the challenge of controlling kochia. Fortunately, DuPont™ Perspective® herbicide combines a proprietary active ingredient with proven chemistry to deliver long-lasting kochia control.
"Perspective® is one of the tools we are testing for controlling kochia on limited access highways," says Todd Rowley, transportation maintenance coordinator with the Michigan Department of Transportation. "We've seen excellent results treating kochia with a preemergent application of Perspective®, and we're considering incorporating Perspective® into our selective postemergent applications for kochia control."


Image source: (Leslie J. Mehrhoff, University of Connecticut, Bugwood.org)
Boost Efficiency With Perspective®
Whether used for selective weeding or as part of a bareground application, Perspective® has multiple advantages, resulting in easier, more productive workdays.
Broad-spectrum control. Tackles multiple species in one convenient application.
Powerful activity. Gets the job done the first time. Prevents weed escapes and repeat applications.
Long-lasting control. Fall applications keep sites clean into the spring, reducing mowing requirements.
Low use rates. Reduces inventory hauling, tank mixing and waste disposal.
Product Stewardship Best Practices: Land Management Learning Series
Training is a critical part of product stewardship. DuPont makes it easy to keep your crew up to date on best practices in day-to-day use of pesticide products with its Product Stewardship Best Practices: Land Management Learning Series.

Brush up your knowledge and offer 24/7 training for your crews. New modules are being added regularly, including these informative tutorials:
Understanding Pesticide Product Labels
Handling, Storing and Transporting Pesticides
Mixing and Loading Pesticides and Disposing of Pesticide Containers
Application Tips and Best Practices
Regulations and Records
DuPont™ Perspective® herbicide is for use in non-crop applications and does not have a grazing tolerance.
The information provided on this website is for reference only. Always refer to the product labels for complete details and directions for use.