Perspective® Trial Shows Excellent Canada Thistle Control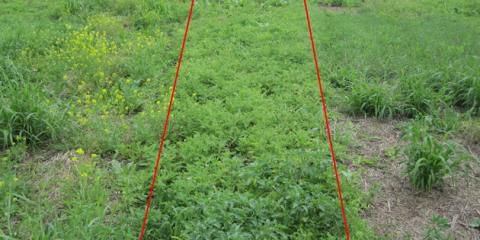 Canada thistle presents several challenges for roadside and land managers looking to maintain clear site lines while releasing native grasses from competing noxious and invasive weeds. Studies show DuPont™ Perspective® herbicide can help by controlling tough annual and perennial broadleaf weeds while preserving desirable native perennial grasses.
Perspective® Canada Thistle Control Trial
Location: Waterloo, Neb.
Situation: The site was adjacent to a construction site with broom grass and bluegrass present. Canada thistle was in the rosette stage and 3 to 6 inches tall. Other weeds, including marestail, buckhorn plantain, mustard and curly dock, were 4 to 8 inches tall.
Date of treatment: May 4, 2010
Treatments: Perspective® was applied at two rates and compared against an application of Milestone (see table). Each application was sprayed at 20 gallons per acre with a nonionic surfactant at 0.25 percent v/v.
Results: Perspective® continuously outperformed Milestone long after treatment, with 95 to 100 percent control at the two application rates nearly six months after application.
Tips for Success
Be aware of site conditions and factors during and after application, including
Soil texture and stability
Wind intensity and direction
Vegetative cover
Slope
Potential rainfall
Drainage pattern
Other local physical and environmental conditions
Perspective® should be applied preemergence or early postemergence when broadleaf weeds are actively germinating or growing. For best results and long-term control, allow grasses and other vegetation to recover from adverse environmental conditions and competition with susceptible weeds. Visit Perspective® for more information.
Milestone is a registered trademark of Dow AgroSciences LLC.
The information provided on this website is for reference only. Always refer to the product labels for complete details and directions for use.