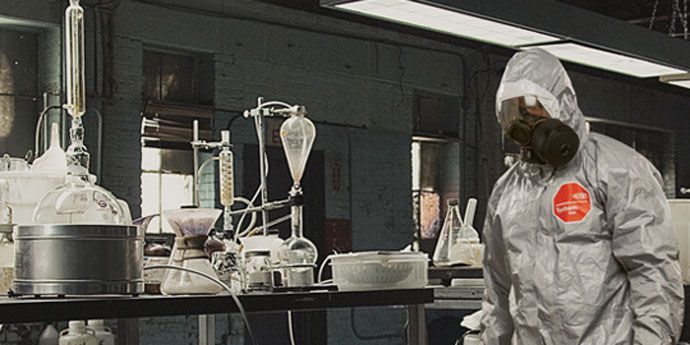 The growing abuse of fentanyl and other opioids has led to new dangers for law enforcement and emergency medical personnel. When conducting investigations of "pill mills" and production labs, wearing the appropriate protective apparel can help limit exposure to these highly potent chemicals.
Brief summary of the US EPA's (Environmental Protection Agency) "Level's of Protection (LOP)" as applicable to those individuals involved in handling hazardous materials. LOP's are based on the type of respiratory protection required to ensure the safety of the user under the specified conditions of use.
NFPA 1991 provides minimum levels of protection for emergency response personnel against adverse vapor, liquid splash, and particulate materials in HAZMAT environments.
NFPA 1994 sets design, certification, and minimum performance requirements for Chemical, Biological, Radioactive, and Nuclear (CBRN) protective ensembles for first responders to incidents involving CBRN terrorism agents, and for first responders exposed to victims or materials during assessment, extrication, rescue, triage, decontamination, treatment, site security, crowd management, and force protection operations at incidents involving CBRN terrorism agents.
No results founds