DUPONT PRODUCTS & SERVICES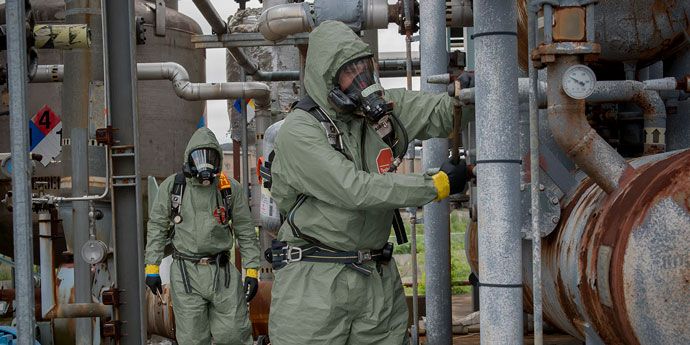 Tychem® 2000 SFR coveralls provide an effective barrier against a range of chemicals, as well as secondary flame resistance when worn over primary FR garments like those made with DuPont™ Nomex®.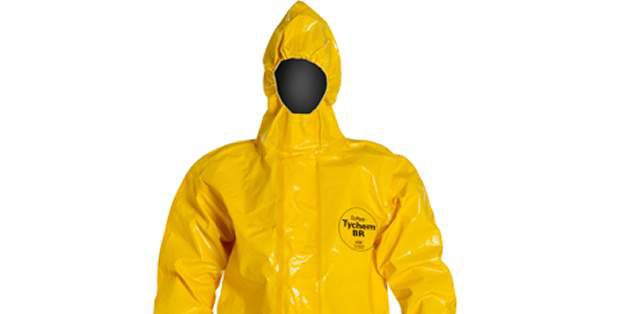 Backed by extensive fabric permeation barrier testing, Tychem® BR helps give first responders an increased level of protection when facing chemical challenges.
Providing protection against a broad range of chemicals and situations involving liquid splash, Tychem® CPF 3 is a strong and durable fabric for chemical handling, petrochemical applications, hazardous materials/waste cleanup, HAZMAT response and other jobs with potential exposures to chemicals.
Offering the protection of a broad chemical barrier, DuPont™ Tychem® F is an integral part of creating garments that help provide barrier from chemical warfare agents and toxic industrial chemicals.
For those in military situations, chemical/biological terrorism incident response, first responders, and those handling hazardous chemical materials, Tychem® LV garments offer low-visibility protection against many chemical challenges.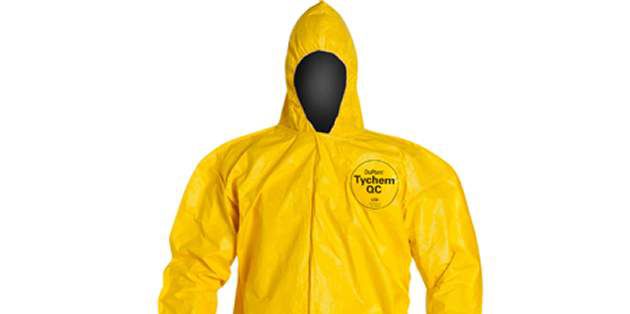 Adding a coat of polyethylene to Tyvek® brand fabric, DuPont™ Tychem® QC fabric provides added chemical protection against light liquid splash.
A single skin garment that's easy to don and doff, Tychem® Reflector® is a top choice for HAZMAT personnel looking for chemical protection in emergency situations.
Tychem® Responder® CSM is scientifically engineered to handle the challenges of chemical warfare agents, military site cleanup, and HAZMAT first response.
Providing a barrier against a range of chemical environments and hazards, DuPont™ Tychem® SL garments offer the wearer a versatile durable fabric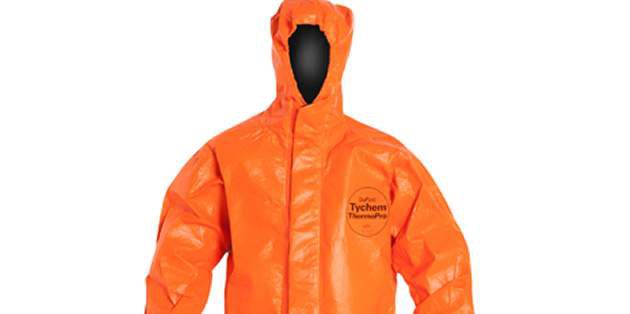 A single-layer garment, Tychem® ThermoPro offers triple-hazard protection from liquid-chemical splash, flash fire, and electric arc.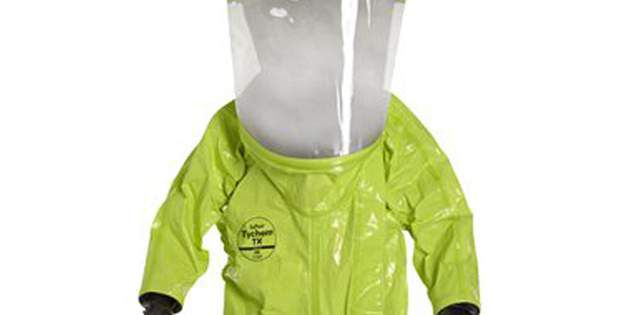 A leading garment for HAZMAT responders worldwide, Tychem® TK offers a high level of protection against toxic, corrosive gases and liquid chemicals.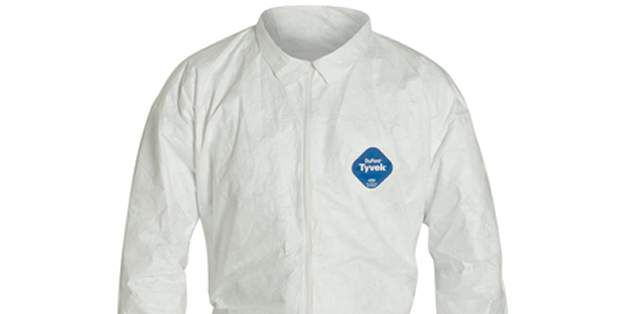 DuPont™ Tyvek® coveralls helps provide the protection and durability you need for industrial workers exposed to hazardous dry particles, aerosols, and nonhazardous light liquid splash to focus on the task at hand.
No results founds