Kalrez® Parts in API Handling Processes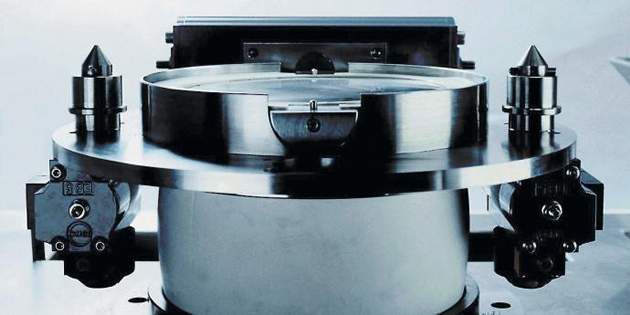 GEA Buck Valve GmbH of Müllheim, Germany, solved the challenge of sealing aggressive organic solvents, sterilization streams and high-purity chemicals (e.g. API, Active Pharmaceutical Ingredients) used in pharmaceutical processes by fitting its API docking valves with DuPont™ Kalrez® perfluoroelastomer valve seats. The switch from conventional elastomer seals to Kalrez® parts has enabled the company to meet critical health and safety requirements, as well as helping protect sensitive compounds and operators from cross contamination during docking, powder transfer and undocking procedures.
The Challenge
Compounds isolation during a pharmaceutical process has become of increasing concern to the industry to ensure both contamination-free production and safer working environment for the operators, especially in case of manual and batches processes. Seals, gaskets and joints used in such process systems are vulnerable to heat and chemical attack, and may cause contamination as they degrade.
The move to Kalrez® perfluoroelastomer parts was prompted by demands from customers of GEA Buck's docking systems for seal performance beyond the capabilities of standard elastomers, particularly in terms of chemical resistance and purity.
The Solution
"We were looking for a docking valve sealing material that could provide broad resistance to a wide range of aggressive chemicals such as those used in API (Active Pharmaceutical Ingredients) production," says Klaus Moeller, managing director of GEA Buck Valve GmbH. "Kalrez® has proven to be the ideal solution for our docking system since it combines the inertness and cleanliness of PTFE while maintaining elasticity and excellent compression set resistance."
According to Moeller, the Buck Docking System satisfies extremely high containment requirements during docking, powder transfer and undocking procedures. The Occupational Exposure Limit (OEL) is very low (1–10 micro g/m3), resulting in lower investment and operational costs compared with GMP (Good Manufacturing Practices) facilities, reduced room classification or less frequent cleaning of process equipment.
The Advantages
DuPont™ Kalrez® perfluoroelastomer parts have demonstrated significantly lower contamination and longer seal life than silicone, EPDM and fluoroelastomers (FKM). They offer significantly reduced risk of leakage of chemicals and ultrapure water used, for example, during clean-in-place (CIP) and steam-in-place (SIP) procedures at up to 160 °C, claims DuPont Performance Polymers.
In addition to complying with FDA 21CFR177.2600, the United States Food and Drug Administration (FDA) has reaffirmed the suitability of DuPont™ Kalrez® 6230 (black) and 6221 (white) perfluoroelastomer parts for repeated use in contact with food, in its Food Contact Substance Notification FCN000101, effective December 19, 2000.
The Company
GEA Buck Valve GmbH, Germany, is part of GEA Pharma Systems, and is one of the world's leading manufacturer providing high containment docking systems dedicated to the pharmaceutical industry.