Tina Wu, Vice President and General Manager, Advanced Solutions, DuPont Mobility & Materials, delivers the keynote speech during the 2021 Photovoltaic Leadership Summit, Beijing.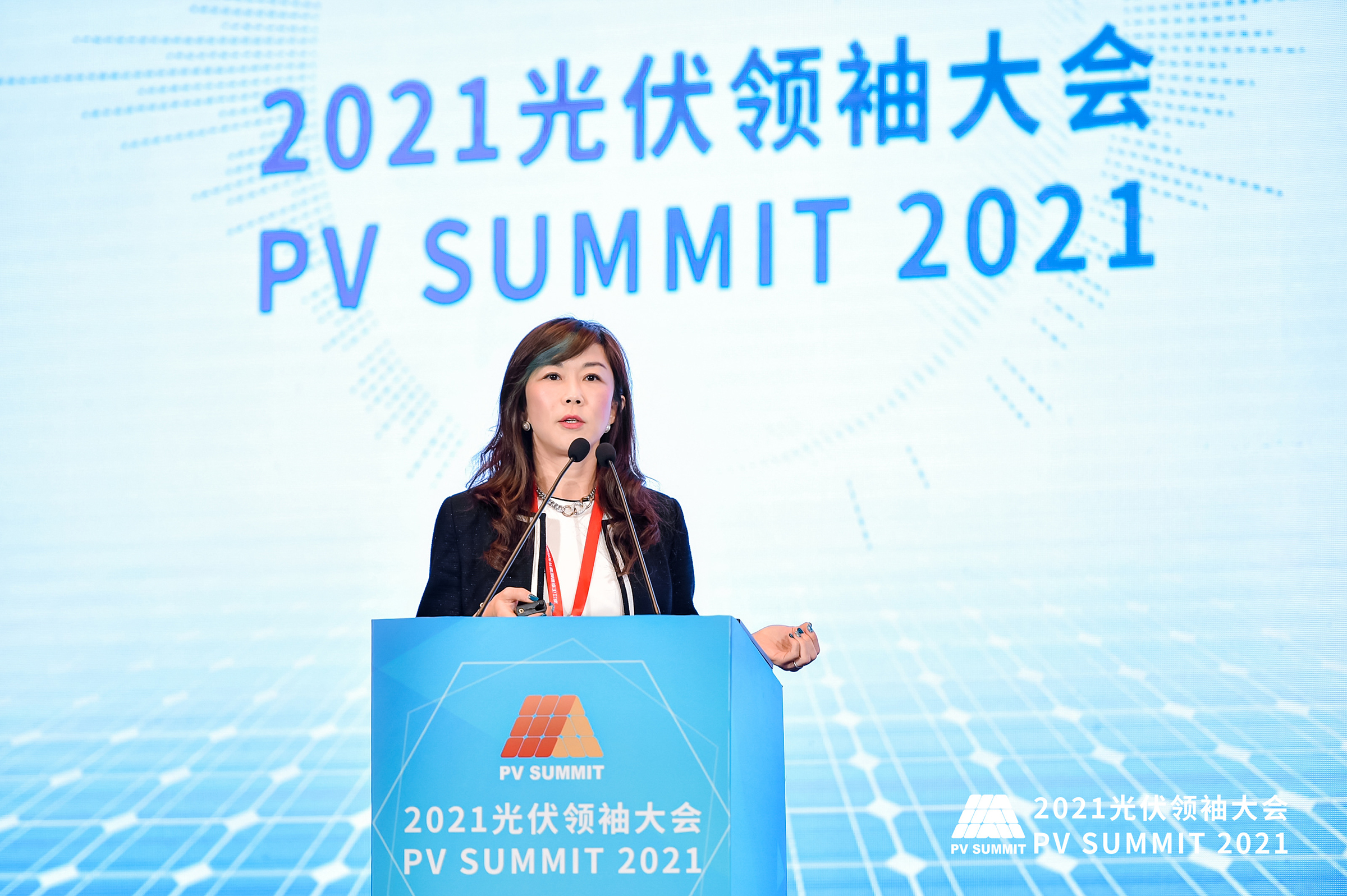 Eric Wang, Global Business Director, DuPont Tedlar®, speaks during the senior leadership panel on Photovoltaic Industry Development.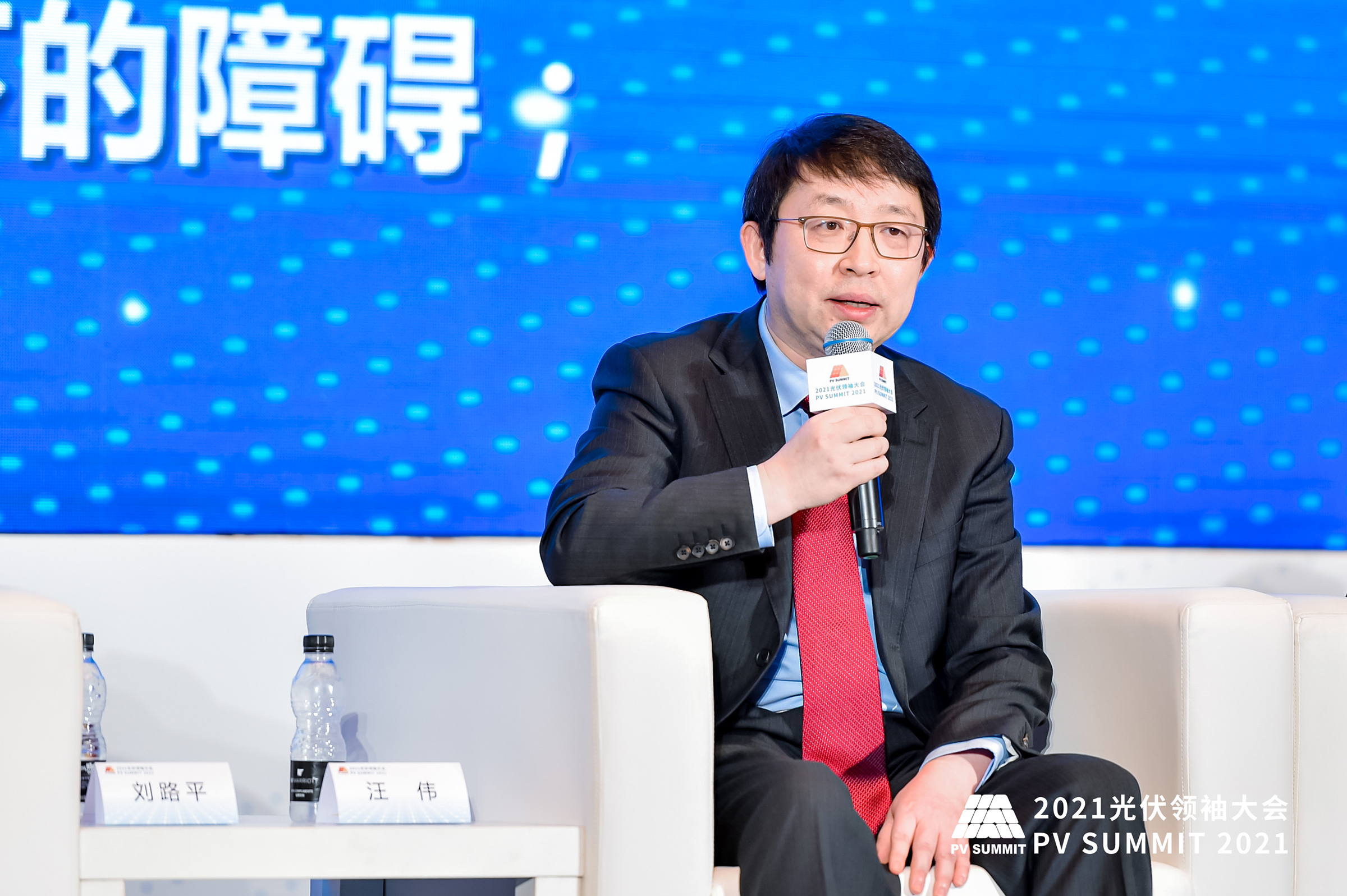 BEIJING, China, March 24, 2021 – The 2021 Photovoltaic Leadership Summit, organized by the Chinese Renewable Energy Industries Association of China, the Association of Circular Economy and Renewable Energy Industries Association of the China Energy Research Society, is being held in Beijing.
The two-day summit aims to help accelerate grid parity in the China photovoltaic industry, boost market-oriented construction, as well as strengthen industrial advantages, solve industrial problems and seize development opportunities, to promote China's energy transformation mission. The country's ambition is to cap carbon emissions by 2030 and to achieve carbon neutrality by 2060. Industry peers, experts and academics will be discussing the development direction of the photovoltaic industry under the new framework and offering suggestions for the industry in these important aspects.               
As a founding member of the World Business Council for Sustainable Development, DuPont has been working on sustainability for decades and is committed to using science and technology to guide innovation and achieve its goals. The DuPont 2030 Sustainability Goals, include reducing greenhouse gas (GHG) emissions by 30%, including sourcing 60% of electricity from renewable energy and delivering carbon neutral operations by 2050.
"We are excited to participate in this summit, and we believe that several of these priority areas, such as climate change, building a circular economy and water resources management, must be addressed through innovation, science-driven operations and new forms of collaboration with our business partners, where innovative thinking and innovative materials are important ways to help companies achieve global sustainability in their long-term operations," said Tina Wu, vice president & general manager, Advanced Solutions, DuPont Mobility & Materials. In her keynote speech, Ms. Wu also shared DuPont's experience and perspectives on how to use innovative materials to provide highly reliable solutions for the photovoltaic and other key industries.
This year marks the start of the 14th Five-Year Plan, under the "dual circulation" development framework, for how enterprises can accelerate their development, eliminate supply chain bottlenecks, combined with the industry's mutual advantages, to help enhance the vitality of the industry. DuPont is a world leader in materials science and is committed to driving the development of sustainable solutions through innovation and collaboration. To achieve this, we actively communicate and collaborate with influential groups around the world, seeking to identify and promote more reliable and innovative solutions.
DuPont Tedlar® global business director, Eric Wang said during the Photovoltaic Industry Development panel discussion, "We would like to thank the Photovoltaic Leadership Summit for providing a platform for the industry to exchange insights for the healthy, orderly and sustainable development of the PV industry."  He went on to say, "we also call for the industry to adhere to the delivery of high reliability products, to attach importance to the healthy development of the supply chain for enabling enterprises' long-term operations. We are willing to work together with partners in the industry to implement the long-term goal of carbon neutrality in the 14th Five-Year Plan, to help seize this unprecedented opportunity, and become the real long-distance runner in the photovoltaic industry."
The past year has been challenging, with the global economy and most industries struggling to move forward due to the pandemic, and it is gratifying to see the resilience and strength of the overall photovoltaic industry in the face of this unprecedented situation.  The goals of bringing carbon emissions to a peak by 2030 and to achieve carbon neutrality by 2060 have clearly depicted a blueprint for China to achieve green, low-carbon and high-quality development, and has set the direction for the future development of the photovoltaic industry.
About DuPont Tedlar®

DuPont Tedlar® represents a portfolio of product solutions with over 40+ years of service to the solar, aerospace, building & construction and many other markets. Our products deliver proven power and lasting value for the fast-growing photovoltaics sector, including DuPont™ Tedlar® films as well as DuPont™ Fortasun™ solar silicones.  DuPont™ Tedlar® films provide superior surface protection for a variety of materials and industries, including construction, signage & graphics, transportation, healthcare and wallcoverings. We are committed to continuing to innovate through time-tested science and engineering to solve today's challenges. To learn more about the Tedlar® business, please visit www.photovoltaics.dupont.com and www.tedlar.com.

About DuPont

DuPont (NYSE: DD) is a global innovation leader with technology-based materials and solutions that help transform industries and everyday life. Our employees apply diverse science and expertise to help customers advance their best ideas and deliver essential innovations in key markets including electronics, transportation, construction, water, healthcare and worker safety. More information about the company, its businesses and solutions can be found at www.dupont.com. Investors can access information included on the Investor Relations section of the website at investors.dupont.com.

For further information contact:

Jessica Xu
+86 21 3862 2206
jessica-xu@dupont.com